Cisco in $1bn cloud push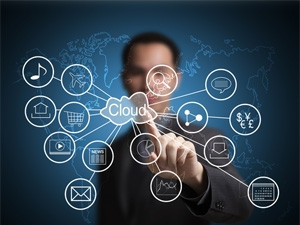 Cisco expects to spend more than $1 billion to build what it claims will be the world's largest intercloud, and expand its cloud business over the next two years.
Cisco says the global intercloud - a network of clouds - will be created together with a set of partners. The intercloud is being architected for the 'Internet of everything', with a distributed network and security architecture designed for high-value application workloads, real-time analytics, 'near infinite' scalability and full compliance with local data sovereignty laws, it says.
"The first-of-its-kind open intercloud, which will feature APIs for rapid application development, will deliver a new enterprise-class portfolio of cloud IT services for businesses, service providers and resellers."
Robert Lloyd, president of development and sales at Cisco, says: "The timing is right for Cisco and its partners to invest in a ground-breaking, application-centric global intercloud to provide broader reach and faster time to market.
"Together, we have the capability to enable a seamless world of many clouds in which our customers have the choice to enable the right, highly secure cloud for the right workload, while creating strategic advantages for rapid innovation, and ultimately, business growth."
Connected experiences
Cisco says its intercloud, which will be hosted across a global network of Cisco and partner data centres, will offer an expanded suite of value-added application- and network-centric cloud services to accelerate the Internet of everything.
The networked connection of people, data, processes and things - dubbed the Internet of everything - is expected to be a $19 trillion economic opportunity in the coming decade, says Cisco.
Cisco explains the Internet of everything movement has enabled it to "initiate the development of a massively scalable, flexible and highly secure intercloud to deliver the mobile, collaborative and rich video cloud services that enable today's new connected experiences".
Nimesh Dave, executive VP of global business process and cloud computing at Ingram Micro, adds: "Demand for reliable, highly secure and flexible cloud services that are easily managed from a single platform and can quickly scale is growing within the IT channel."
Expanding portfolio
The Cisco OpenStack-enabled intercloud is designed to allow organisations and users to combine and move workloads - including data and applications - across different public or private clouds as needed, easily and securely, while maintaining associated network and security policies.
It will also use Cisco Application Centric Infrastructure (ACI) to optimise application performance and to make rolling out new services faster, says Cisco. "Cisco will improve application security, compliance, auditing and mobility by using ACI's centralised, programmable security policy to enable fine-grained control and isolation at scale; suitable for private and public cloud environments."
Cisco's new Cloud Services offering expands on its current cloud portfolio, which includes software-as-a-service offerings, such as WebEx, Meraki and Cisco Cloud Web Security; differentiated cloud services, such as hosted collaboration and cloud DVR; and technologies and services to build public and private clouds, such as the Cisco Unified Computing System; integrated infrastructure solutions such as VCE Vblock Systems and NetApp FlexPod; and Cisco ACI.
The US-based company said in a statement it will deliver its cloud services through, and with, partners that include entities such as technology distributor Ingram Micro, the Logicalis Group, SunGard Availability Services, and Wipro. Cisco says all these groups either plan to deliver its cloud services, or have endorsed its intercloud initiative.
Limited benefit
ICT veteran Adrian Schofield says, while Cisco's initiative sounds great, it will initially have less of an impact locally due to connectivity issues.
He says it is good to have applications and data centres, but not every South African company will be able to benefit because of connectivity issues, either through mobile or fixed-line connections. "Connectivity is still a challenge."
Schofield says big institutions may be able to take advantage of the offering, but the benefit to small and medium enterprises may be further down the line.
In addition, there are questions around what the service will cost end-users, and whether Cisco will be able to prove it complies with local laws in terms of data protection, adds Schofield.