Build your products, don't worry about infrastructure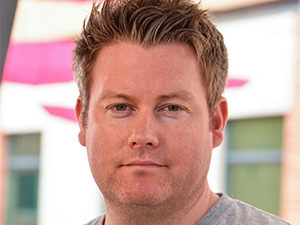 Businesses should focus more on building their products and not worry about constructing data centres or infrastructure. This is according to Darragh Kennedy, head of cloud services at travel guide publisher Lonely Planet, Australia.
Speaking at ITWeb Cloud Summit held in Johannesburg yesterday, Kennedy shared his Lonely Planet cloud strategy journey.
Kennedy has designed a cloud-first policy for Lonely Planet and confirmed that 100% of the Lonely Planet data is in the cloud today.
He said businesses need not spend money and effort on building infrastructure when companies such as Google. Amazon and Microsoft are investing billions of dollars to dominate the cloud computing market. "There's an arms race among vendors in building out the cloud to get and keep our business," said Kennedy.
"Cloud is so important, every business is under competitive pressures from disruptive software. The business cycle is accelerating and we need to focus on activities that will give us competitive advantage, not waste our energies on building and managing infrastructure," he said.
Kennedy highlighted stats from Gigaom showing that Google spent $10.96 billion in 2014 on data centre property and equipment, while Amazon invested $4.89 billion in the same period and most recently have opened multiple data centres in France and Britain. Industry leaders Microsoft and Facebook spent $5.3 billion and $1.83 billion respectively in the same 12-month period.
"In 2007, a smartphone came along that changed everything," he says. "You could now store a full library of books in your pocket, book a flight, find your hotel and share your travel moments in real-time with your friends. Lonely Planet's competition now came from tech companies - Amazon, Google, and TripAdvisor."
There's an arms race among vendors in building out the cloud to get and keep our business,

Darragh Kennedy
He explained that the company needed to focus on deploying and scaling their software, building products and not data centres so as to meet the growing consumer demand, "We started from the ground up and built an environment integrating it with our software stack. It's all built as code and checked into a repository. We paired a systems engineer and a developer to do this. We were able to use the code from the first environment and rapidly provision many more using that repeatable tested process."
The digital transformation and the content being freely available has also pushed Lonely Planet to find other means to bring in revenue, by extending the company apps from just a guideline to include travel bookings, interactive atlas games for children and selling eBooks.