App tracks health of DiData Tour de France team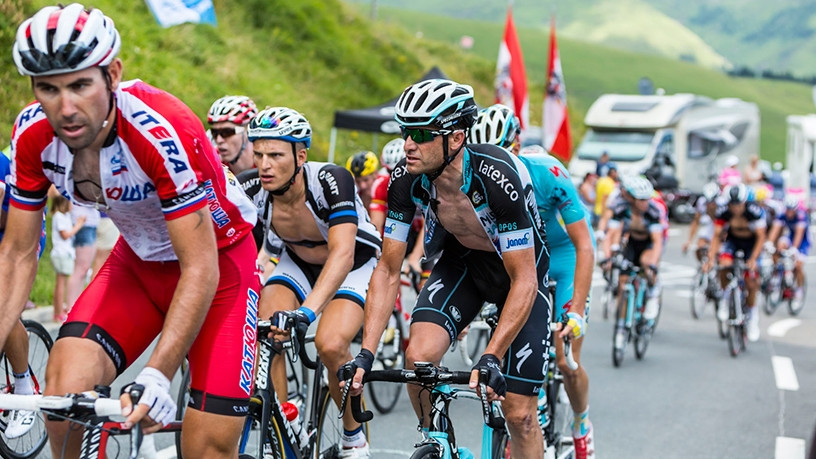 Dimension Data has unveiled its health and wellness mobile app aimed at tracking the daily physical and mental performance of Team Dimension Data for Qhubeka - Africa's World Tour cycling team based in SA.
The new app, called Phila, which means 'to live' in Nguni, was unveiled at the annual training camp of Qhubeka.
According to Dimension Data, the app was custom designed to Team Qhubeka's specific requirements and continental riders located in 10 countries. It tracks the daily physical and mental performance of the teams to help them use data to transform their mental and performance level for the team's 39 World Tour.
Data collected from the team includes geographical location and time zones, quality and quantity of sleep, response to training, muscle soreness, as well as mood, motivation, and stress levels. Every day, Phila prompts the riders to complete an assessment via their mobile device, adds the company.
Developed by Dimension Data's Digital Practice, in partnership with Team Dimension Data's riders, and Australia-based MIK Health, Phila is also a communication and data-sharing management tool for the team.
"It was crucial that we designed an app which was easy to use 365 days a year, and riders could upload their assessment responses in two to three minutes," explains Dr Carol Austin, head of Performance Sport and Medical for Team Dimension Data.
"Our goal was to keep the questions to a minimum, but extract the maximum data to identify any factors that could jeopardise our rider's ability to train - even weather conditions and equipment issues."
In addition to the riders being geographically distributed, they're often in different cycles of racing, training, and resting. It's difficult for riders, coaches, doctors, and performance staff to stay in constant communication and Phila is a simple way to capture key information and share it with the team's support staff, who can respond immediately to injuries or illness, notes the company.
Last year, the Qhubeka team was among the best performing teams in the Tour de France. The team used different types of technologies from disparate systems from Dimension Data, SAP, Microsoft and Deloitte Analytics to track and analyse health data. The new app encompasses these features all in a mobile device.
The information is correlated with existing training data captured by the team's training peaks application, and is used to monitor training performance alongside overall health and wellness, according to DiData.
Scott Gibson, Dimension Data's group executive of Digital Practice, explains: "The health application is just one component of the collection mechanism for critical data that we'll feed into the analytics platform we're building for Team Dimension Data. This data will be enhanced with additional datasets, and the implementation of a machine learning solution together with predictive analytics to improve team planning and management performance."