Cloud computing: look before you leap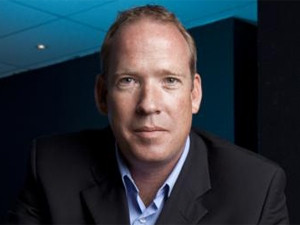 While South African enterprises are showing increased interest in the benefits of cloud computing, an effective move to the cloud requires a strategic approach.
So says Richard Vester, director of cloud services at EOH, who adds that many companies are adopting some form of cloud-based services and applications. But to optimise the cloud, the move cannot be made haphazardly, he says.
Currently, smaller enterprises are better positioned to rapidly move to public or hybrid cloud environments, he says. But the situation is more complex for larger enterprises. There are multiple considerations, including cost, integration, operations and governance, and risk and compliance issues.
Companies must understand the dependencies applications have on each other. Mail, for example, may depend on SharePoint and other applications, and moving just one application may impact on WAN traffic and other areas. If you know how all your applications work and integrate with each other, you will have the ability to move more effectively to the cloud," he says.
"Optimisation of the cloud is about how companies manage their infrastructure and having the right tools to support cloud services and applications," he says. "Companies should be engaging with experts who can assist them in strategically planning their move and cloud models. It's not simply a matter of moving data to the cloud."
The hybrid cloud is an area EOH is aggressively promoting, says Vester, since the hybrid model allows enterprises to benefit from cloud services and applications while minimising risk and ensuring control over their data. He notes that a cloud strategy should be carefully considered ahead of the mainstream adoption likely to take place over the next few years.
"This is the time to be preparing for the cloud," he says. Organisations need to be investigating, testing the water, and determining what partners have the ability to deliver. Enterprises should be considering more than infrastructure, logistics and operational issues; they also need to be looking at governance and compliance questions. For a strategic move to cloud, you need to do your homework."
A good approach in preparing to move to the cloud is to first assess the current IT environment, says Vester. "You need to understand what is in your environment first. There are neat tools to assess what should and shouldn't be virtualised, and give a full picture of what is happening in the organisation. Then, a consultative approach should be taken to assess what should move into a hosted managed cloud, and what needs to be in a private cloud. There are other considerations, too, for example, how to bill various departments for services hosted in the cloud. The cloud model, of course, has the advantage of giving cost visibility to IT and the financial department."
While an effective move to cloud may require planning and extensive change, moving to the cloud presents a good opportunity for companies to assess and optimise their existing infrastructures and processes, he notes.
"This is a good time for people to move out of their comfort zones and consider the possibilities the cloud presents for improving operations. Moving to the cloud does not have to mean losing control, visibility or security," he says.
Vester will address the upcoming ITWeb Cloud Computing Summit on 'The journey to the hybrid cloud'. For more information about this event, click here.