Raspberry Pi to be used in Soweto health hackathon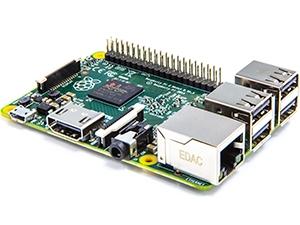 Technology firm A2D24 has partnered with the Gauteng Department of Health to host a hackathon in Soweto this week for 100 grade 11 learners from three local high schools.
A2D24 aims to stimulate an interest in technology among South African youth and then help them use technology to transform ideas into reality.
The learners will be taught to program using the image-based Scratch language. They will then reproduce a health awareness item using a Raspberry Pi computer. The learners will be able to keep the computers after the hackathon to encourage them to continue coding afterwards.
Government and private sector individuals will be in attendance to motivate the learners, including Telkom Business Connexion CMO Themba Gumbi, Gauteng health MEC Qedani Mahlangu, State Information Technology Agency (SITA) CEO Dr Setumo Mohapi, and Orlando Pirates Learning Centre manager Jude Capel.
The judging panel comprises SITA's head of strategy and planning Stokie Lebethoa and Cisco's Charmaine Houvet.
"Our dream is to have the next Facebook or Google built by one of the learners we will be training," says A2D24 founder Muhammad Simjee.
The event will take place on Thursday and Friday at the Orlando Stadium Learning Centre in Soweto.
A2D24 has worked previously with the Department of Health. In April, it implemented the cloud-based Electronic Bed Management System, which allows medical staff to identify the location of available beds across hospitals in Gauteng, to improve patient movement and management.
Simjee says the system has been a success.
"Kalafong Hospital in Pretoria has seen a two-hour reduction in waiting times and there has been a 15% improvement in bed usage across the board."
The company plans to extend the application to ambulance fleets in the future.