Code is king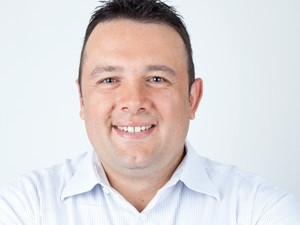 The digital world is built almost entirely using code, which gives programmers with the required skills the Midas touch.
Technology touches everything today and plays a crucial role in how companies conduct their business and manage their operations. At the same time, ICT skills are in short supply, as high schools and universities fail to produce enough skills to meet the demand. This sees companies vying with each other to secure the top talent for their skilled IT vacancies.
Trends such as cloud, mobility, big data and the Internet of things (IoT) are also driving the demand, and application development skills continue to be among the most highly sought-after in SA.
"Software is at the very core of ICTs today, from the internal systems and architectures that control key business functions, such as enterprise resource planning, CRM and payroll, to the front-end applications that handle the company sales and order tracking. There is no doubt that better software means a healthier bottom line," says Ernie Hipner, business development director of online ICT recruitment specialist CareerWeb.
"In 2016, we will see organisations continuing to want to hire programmers not only for design and implementation, but for upgrades and to get the maximum return on their existing technology investments. Developers who boast skills in the most versatile of programming languages, Java, will be well placed, as it remains core to the development of a vast number of enterprise systems. In addition, individuals who have skills in Web and mobile application development will be able to pretty much write their own tickets this year," he adds.
However, it's not just about finding someone who is competent in CSS, HTML or Python, for example. It's about finding the right individuals who have the necessary experience not only in building, but also in maintaining, systems that have to run all the time, all while understanding the limitations and responsibilities of those environments, explains Hipner.
"Developers are the people who make things go, and who are helping businesses navigate these times of digital disruption," says Hipner. "The demand for programmers is springing up in previously unseen areas as well, mainly due to the rise in trends such as mobile, cloud and IOT. Today, nearly everything attaches to the Internet. Medical devices, household appliances, cars, you name it, could all potentially contain thousands of lines of code. This is why programmers are so sought after. Their role touches almost everything we see today."
Hipner says he's noticed a rise in the demand for mobile application developers, particularly those with Android, iOS and Xamarin skills, as well as Java, C#, asp.net and PHP developers.
Lara Green, branch manager at Network IT Recruitment, says her organisation is seeing a particularly high demand for mobile developers and Java developers, and adds the skills shortage has affected the business.
"Our clients inadvertently end up in bidding wars, and if they lose, it sometimes reflects badly on the consultant in question.
The candidates are also victims as they intend to leave their companies without anticipating counter-offers, but their loyalties become divided and their defences get broken down. Once they have resigned, it is not uncommon for an employer to attempt to counter-offer a candidate as many as three times. Due to them not wanting to burn bridges, they attend these meetings and eventually buckle."
Big data
When it comes to a company's greatest asset - its data - Hipner says businesses are seeking individuals with the skills to analyse and interpret data, and then put that data into a visual picture to get the maximum benefit from it. "They need to understand what that data is telling them, and what the underlying trends are around that data."
We need well-balanced graduates, with lots of practical experience as well as a solid understanding of the fundamentals.

Lara Green, Network IT Recruitment
Companies are looking to use existing data to identify patterns and predict future outcomes and trends, all while balancing issues of probability and risk. "More and more we see companies climbing on board the data analytics bus to get a more thorough understanding of their clients, third-party partners, staff, and market trends. They want to understand what is or isn't selling and why. They need a handle on what the potential risks and opportunities are. This is why data analytics skills are so highly valued today. Businesses should be prepared to pay top salaries to attract the right people."
SQL and Oracle database administrators (DBAs) are also in high demand, he adds. "Demand for SQL and Oracle DBAs as well as data warehouse architects in SA has grown over the last year, as the increasing volume of data that is drowning today's enterprises drives a need for data management, governance and quality projects that require additional skills.
Addressing the shortage
More IT professionals need to enter the market as graduates, at a higher standard, in order to address the skills shortage, Green says. "They need to be well-balanced graduates, with lots of practical experience as well as a solid understanding of the fundamentals."
Hipner believes there is no simple remedy, because there are many reasons for the shortage. "We need to make young people aware of the possibilities that exist within IT, and create a culture within schools and universities that stimulates interest among the youth about a possible career in IT. We need to get more young people enthusiastic about this field as a career choice."
Some IT jobs are among the highest paying jobs, not only in SA, but overseas too. "There are excellent career opportunities in the ICT sector for individuals who show an interest and promise. It is an exciting space with interesting technologies and projects to work on."
This article was first published in the 2016 edition of ITWeb's Corporate IT Training Guide. To read more, go to Training-Web.