SA Black Friday expected to smash records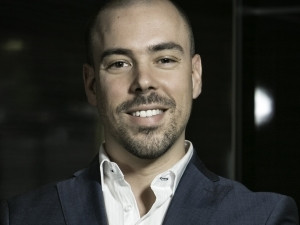 Local online retailers plan to take full advantage of Black Friday and Cyber Monday sales at the end of this month.
The sales are traditionally on the Friday and Monday after Thanksgiving in the US. However, the trend has been embraced globally in recent years and is regarded as the start of the festive shopping season.
The sales racked up by South Africans who are becoming more comfortable with shopping online means the best quarter in the local e-commerce space is expected. This is according to Thomas Pays, co-founder and CEO of i-Pay, a South African company which enables electronic funds transfer (EFT) payments in online shops.
Pays says the company is set to double its transaction volumes over November and December.
Justin Drennan, co-founder of WantItAll and the Parcelninja delivery service, also says online retail in SA is set for a boom in the upcoming months. "People will definitely be buying more online, since the credibility of online payment has been solved, and traditional distribution issues too."
Credit card troubles
i-Pay is integrated into Takealot.com, Superbalist, Spree, Incredible Connection, Cape Union Mart, Netflorist, Pandora and HP Shop, among others.
While EFT payment is not usually associated with online transacting, says Pays, it comes in handy for shoppers who might experience problems with credit card transaction failures.
"When there is a huge influx of online traffic paying with credit cards, sometimes the back-end system crashes. This is not the fault of the online retailers, but rather the legacy system that surrounds credit card payments," Pays says.
He notes EFT does not have this problem since each bank runs its own system.
"Mobile is a big driver of e-commerce and many people transact while browsing the Web from the comfort of their beds or in front of the television. When you make use of a credit card, it's always an effort to go find your credit card to type in the card and CVV number."