Africa Code Week hosts teachers' coding workshops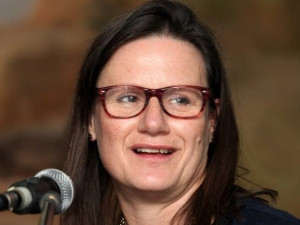 The Cape Town Science Centre is inviting teachers from schools and other institutions across the country, with little or no experience in coding, to participate in free train-the-trainer coding workshops taking place this week.
The workshops, to be held at the Cape Town Science Centre based in Cape Town, are organised in preparation for Africa Code Week, the largest digital literacy initiative in Africa.
According to the centre, teachers empowered with coding skills during these sessions will be able to host coding workshops for children and youth during the Africa Code Week, which takes place in October.
These train-the-trainer workshops, which take place on the on the 22nd and 23rdJuly, are based around Scratch, a popular programme used worldwide and developed specifically to simplify the face of coding for young people. The workshops therefore offer an important 'entry point' into coding for both teachers and their pupils, says the centre.
Julie Cleverdon, director of the Cape Town Science Centre, says there is still a lack of understanding about coding around the continent.
"When presenting the Africa Code Week initiative across Africa, the question I am most often asked is what is coding and why should we be teaching our children to code.
"We are encouraging youth to become digital creators as opposed to only digital users. When children learn to code they learn to think creatively, use logic, problem solving and communication skills, among many other important thinking skills," explains Cleverdon.
The first year of Africa Code Week, she adds, sparked the interest of more than 89 000 children across 17 African countries to write their first lines of code.
"Of the 89 000 youth who participated continent-wide in 2015, almost 4 000 were from Cape Town and the Western Cape. This year the goal is to engage 150 000 children and youth in 30 African countries," she concludes.
Space is limited and teachers, individuals and parents are encouraged to book as soon as possible.