WhatsApp encrypts all messaging
Facebook-owned messaging service, WhatsApp, will encrypt all communication within the app by default.
The update arrives amid a heightened international debate over how much access law enforcement should have to digital communications. This follows a high-profile showdown between Apple and the FBI over an encrypted iPhone linked to one of the San Bernardino shooters.
WhatsApp began working on developing full end-to-end encryption on its messages about two years ago with the help of software provided by Open Whisper Systems, a security non-profit.
The communications app began applying it by default on text-only messages between two users in 2014, but group messages and those containing rich media such as photos and videos were not fully encrypted.
There are over one billion WhatsApp users worldwide and 10 million users in SA, according to the SA Social Media Landscape 2015 report.
As of yesterday, the entirety of WhatsApp messages are supported by end-to-end encryption, the company said, meaning it will not have any capability to read customers' messages even if approached by law enforcement.
Jason Jordaan, principal forensic scientist at DFIR Labs, explains: "The data packet would be encrypted before it leaves the device, travel to the WhatsApp servers and be redirected to the recipient where only then would it be decrypted. It will therefore not be vulnerable to man-in-the-middle attacks or nation state interception."
"The idea is simple: when you send a message, the only person who can read it is the person or group chat that you send that message to. No one can see inside that message," WhatsApp said in a blog post. "Not cyber criminals. Not hackers. Not oppressive regimes. Not even us."
WhatsApp founder Jan Koum was one of the first prominent figures in the tech industry to speak out in support of Apple's stance against the FBI. "We must not allow this dangerous precedent to be set. Today our freedom and our liberty is at stake," he said in a Facebook post in February.
By enabling the feature, "WhatsApp ? and by extension Facebook ? is sending a clear message to the US government that it is aligning itself with Apple and the general view in the tech world that privacy of communications is an overriding human right," says Arthur Goldstuck, World Wide Worx MD.
Not only for bad guys
"We live in a world where more of our data is digitised than ever before," WhatsApp explained. "Every day we see stories about sensitive records being improperly accessed or stolen. And if nothing is done, more of people's digital information and communication will be vulnerable to attack in the years to come."
However, tech analyst Liron Segev says: "Most people are not that interested in security and just settle for a messaging platform that works. I would hazard to guess that if one had to ask WhatsApp customers to prioritise a better voice call or better security, most would opt for the former.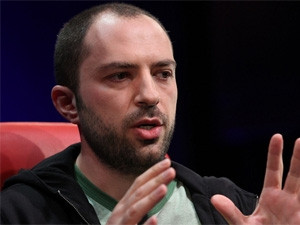 "Security seems to be a big concern if you are into something you shouldn't be - anything from terrorism to cheating spouses," says Segev.
Jordaan says he used to support the argument of, 'If I am not doing anything bad or committing a crime, why should I care if the government is watching what I talk about'.
"But this largely depends on the current political dispensation, which can't always be relied on to stay the same.
"For example, during Apartheid, if you disagreed with the government and voiced this opinion over an unencrypted service, you could have been opening yourself up to victimisation by the police," says Jordaan. "People need to take ownership of their privacy."
Rival messaging service Telegram, which gained popularity worldwide because of its encryption, recently reported 100 million monthly active users. However, end-to-end encryption is not turned on by default - users have to activate it.
"With WhatsApp being such a popular app, encryption was something they needed to do to keep up with other apps and protect market share," says Jordaan.
Last month, a Facebook exec was briefly jailed in Brazil after refusing to provide data from the WhatsApp messaging service to help in a secretive drug-trafficking investigation. The company claimed at the time it could not help the police as messaging was encrypted.