Mint new COO looking forward to embracing 'people first' approach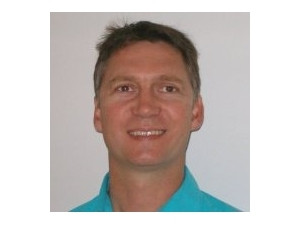 With more than 25 years of experience in the software engineering industry, Wilhelm van Rensburg started writing code from home at a mere 16 years old; founded his first company straight out of university; ventured on to head up enterprise software provider Intervate's coastal business; and is now continuing his journey of disruption as the Chief Operating Officer (COO) at Mint.
"I am very excited to be working alongside Wilhelm," notes Mint CEO Carel du Toit. "Serving as the COO, he will be responsible for streamlining Mint's operations and, coupled with his industry experience and hunger for modernisation, we are excited to see new, innovative processes and strategies that will enable Mint to further disrupt and drive digital transformation."
When asked what he is most looking forward to in his new role as COO, Van Rensburg notes: "Mint has a policy of drinking its own champagne, and as such, I am looking forward to being involved in implementing and enhancing in-house systems to enrich stakeholder interactions, and to learn from the company's operations team which comprises a wealth of knowledge and experience."
Prior to joining Mint, Van Rensburg worked with the company in various capacities and on numerous projects since the year 2000, and that he developed a deep admiration and respect for the company, which embodies a lot of the values he holds dear.
"Mint's 'people first' approach is what has always stood out and resonated most with me," he explains, referring to the company's employee engagement practices, it's dedication to its clients and its involvement in the community.
He adds that Mint's passion for using technology to facilitate better business by improving the way in which stakeholders interact and perceive business, coupled with its dedication to improve and integrate systems to better support stakeholder interactions and business intelligence, highlights the organisation's passion for interweaving people and technology.
"Mint does not just sell technology or services; it sells change. The vibrant atmosphere, unwavering commitment and passion for technology and for satisfying customers' needs are tangible when you walk through its doors or interact with its employees. It's contagious and makes you want to be a part of that."
Referring to a movement across industries to become more customer-centric, Van Rensburg states Mint's 'people first' approach and the way it tailors its solutions are well aligned to ensure the organisation enables customer-centric solution offerings for its clients.
"Mint is perfectly geared to 'create tomorrow' though disruptive technology offerings, and I am looking forward to working with such a dynamic and diverse team and excited for all of the fun we'll have along the way."
Learn more about Wilhelm van Rensburg.