ShowMax, kykNET target expats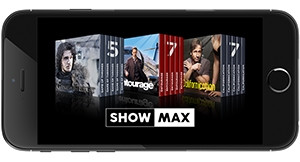 South Africans living abroad will be able to watch local TV, as kykNET expands its footprint using the ShowMax video on-demand (VOD) platform to supply content.
Viewers in the UK, USA, Australia, Canada and New Zealand will be able to log on to ShowMax, and - for US$8.99 per month - have unlimited access to older Afrikaans programming such as 'Molly en Wors', 'Song vir Katryn', 'Vallei van Sluiers' and 'Plek van die Vleisvreters', as well as the latest episodes of 'Kwela', 'Binnelanders', 'Villa Rosa' and 'Robinson'.
The platform will have new content within 24 hours of it airing in SA.
"There are vast numbers of Afrikaans speakers who live outside Africa and still want to keep in touch with their culture and language. TV shows and movies are a great way to keep the Afrikaans link alive and help make sure that the young and old alike don't lose contact with their roots," says Jeanne van Zyl, head of kykNET International.
kykNET International launches with almost 6 000 hours of Afrikaans language programming.
ShowMax can be accessed via dedicated smart TV apps, via Web browser on laptop and desktop computers, and using Android and iOS apps for tablets and smartphones. With a single subscription, two different shows can be watched on separate devices simultaneously.
International customers will also be given a seven-day free trial to try the service.
Yesterday, ShowMax and Telkom entered into a partnership to provide users with zero-rated data for streaming content. Earlier this week, the VOD service announced FNB eBucks could be used to purchase subscriptions.