FNB launches mobile offering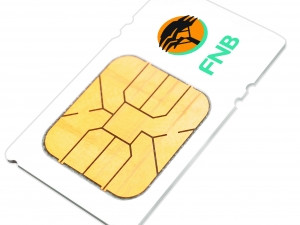 First National Bank (FNB) is officially SA's newest mobile virtual network operator (MVNO) and the first bank in the country to launch a mobile offering, which will be available to FNB customers as of 15 June.
The rumour mill has long been turning regarding a mobile offering from the bank, fuelled by talk that FNB and Cell C were in discussions around bringing a mobile operator-like product to market.
Ravesh Ramlakan, CEO of FNB Connect - the arm under which the product is being launched - says now, after what started as an idea some three years ago and went into development about a year-and-a-half ago, FNB Connect is ready to launch as a fully-fledged MVNO.
The bank has been piloting the service, which includes prepaid, contract and topup offerings, with about 4 000 staff members since November last year. "It was a long pilot, but there was a lot of systems integration that had to take place and we wanted to make sure everything would run smoothly when we finally launched. And now we are ready," says Ramlakan.
Mobile ecosystem
FNB is an ECS/ECNS licensee, which means it is authorised by the Independent Communications Authority of SA to provide electronic communications network services (ECNS) to customers over its own or via another company's network. FNB Connect has been providing voice and data services to clients for some time now.
FNB CEO Jacques Celliers says the "African first" move by FNB is the next step in the bank's digital evolution.
Ramlakan says FNB does not intend competing with the mobile operators. Instead, he says, the move is another rung in the bank's digital ladder - and a value-add for its customers.
FNB has about 7.4 million customers. Two million customers use the bank's digital channels to topup either airtime or electricity each month, while about 285 000 discounted smart devices have been sold since the launch of this service in 2011.
The bank also has about four million customers registered on cellphone banking and one million registered on online banking and the FNB Banking App, each.
"So our competency and experience in this [mobile] environment enabled us to be first to market with a mobile offering."
FNB Connect is using Cell C's network to offer its mobile product, which includes an FNB-branded SIM. As it stands, Cell C is the only network that is open to wholesale services that allow MVNOs to operate in SA, but Ramlakan says the rise of MVNOs in SA is likely to change that scenario.
The product
SIM cards will be sold separately from devices and customers will be able to choose from a range of mobile voice and data products.
Celliers notes the FNB Connect mobile offering will be integrated into all the bank's systems. "The integration of this offering with digital platforms such as FNB's online banking will afford customers the benefit of a single login to simultaneously manage their financial and mobile accounts."
Customers will also have the option to easily port their existing cellphone number through FNB's electronic banking channels.
"The core offering will be the Flexi Package, which allows customers to manage their account by creating their own mobile package and have the ability to change it every month," says Ramlakan.
"In addition, FNB will be the first to market with a prepaid Auto Top-Up recharge feature where customers will be topped up automatically when their airtime balance drops below R5."
FNB customers will also be able to perform SIM swaps, SIM blocking (in the event of a lost or stolen device) and unblocking, ordering and activation of SIMs and activation of international roaming via their online banking profile. All of these options will be available by clicking on the "my SIMs" tab.
The product is also integrated with FNB's rewards programme eBucks. Customers will qualify to earn up to 40% back in eBucks on any FNB Connect mobile offering from 1 July.
For a full FNB Connect pricing guide, click here.