Experiencing your customers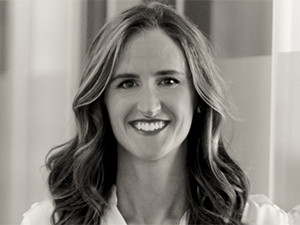 In today's tough economic climate, growing your business through building a loyal base of customers, and pushing your expenses down, without stifling your company, are key to surviving and thriving. Enter customer experience management which, thanks to the insights that data can provide, is quickly becoming a competitive advantage.
Heino Gevers, Customer Experience Director at Mimecast MEA, explains customer experience is the way a company tracks and organises every interaction between a customer, and the organisation throughout the customer lifecycle.
Customer experience is becoming a competitive advantage as the business-consumer relationship shifts, Nicholas O'Connor, Strategic Business Development Consultant at hi.guru, adds. CX, as it is often termed, makes use of data to drive strategic imperatives and build loyalty, he says.
Certified Customer Experience Professional and consultant Julia Ahlfeldt adds it costs six to seven times more to acquire a new customer than it costs to keep an existing one.
"If companies choose not to embrace CX, they run the risk of delivering negative experiences, which erode loyalty. Over time, these companies will gradually lose favor with customers, and their market share will diminish as consumers vote with their feet."
O'Connor says companies cannot afford to lose customers in the current environment. He cites a study from NewVoiceMedia, which indicates that companies lose more than $62 billion each year because of poor customer service. "No company can afford this."
This, O'Connor says, is why 72 percent of businesses say that improving the customer experience is their top priority, basing his conclusions on Forrester research.
Bruce von Maltitz, Co-founder of 1Stream, adds despite the recession, the outlook for customer experience management in South Africa is good, as brands increasingly use emerging technologies to achieve a truly omni-channel customer experience.
In addition, says O'Connor, the value of good customer service can make price less relevant, which means the playing field between big and small companies can also be levelled. "Companies will be focusing on customer experience - which in a tight economy will be ever more critical to not only maintain market share, but also as an opportunity for growth."
If companies choose not to embrace CX, they run the risk of delivering negative experiences, which erode loyalty.

Julia Ahlfeldt
Lenore Kerrigan, Country Manager at OpenText Africa sees great opportunity for CX in South Africa because customers want more than just good value, they are also demanding "an exceptional customer service experience from the first point of interaction until the end of the relationship".
O'Connor adds that, increasingly, executive remuneration includes an input, which is reliant on the customer experience performance metric of the business.
Yet, Wynand Smit, CEO of INOVO, warns growth is not a guaranteed outcome of customer experience management, but growth is rather a benefit of improved processes and/or improved customer satisfaction.
Demand is growing
Yaron Assabi, CEO of Digital Solutions Group, says the quintessential objective of winning customers and retaining brand loyalty has not changed; what has changed - dramatically - is how companies go about achieving this objective. "Managing the customer experience is the foundation for success in any business."
There is no doubt that the role of customer experience management is growing locally, says Paula Sartini, founder and CEO of BrandQuantum. "This is evident in several companies creating roles such as the Customer Experience Manager, which demonstrates that the role is growing in importance and moving higher up on the agenda."
Companies will be focusing on customer experience - which in a tight economy will be ever more critical to not only maintain market share, but also as an opportunity for growth.

Nicholas O'Connor
Bernice Houston, Sales & Marketing Manager at CRS Technologies, says "CX is the new black. It is on top of the value chain for companies across the board and more recently for the South African business environment".
Yet, Ahlfeldt notes, there isn't a lot of research on adoption of CX among companies in South Africa. She notes a 2017 survey of the Temkin Group of about 200 large companies with an annual turnover of more than $500 million showed that 64 percent of companies were actively pursuing CX management approaches, albeit to varying degrees.
"Based on my experience, I'd say that 30 to 40 percent of large companies in SA are doing some form of customer experience management, but most are at the very beginning stages. Some organisations are only doing the occasional insights gathering and journey improvement project, while just a handful are comprehensively integrating customer experience management into their operating model."
Because companies need CX to be competitive, Ahlfeldt says it is likely to be universally adopted within the next three to five years, but comprehensive adoption/integration will take another five to 10 years, and will be driven by the rate of disruption within specific sectors.
Kerrigan adds, some industries, such as media, telecoms and entertainment are typically the first adopters. CX adoptions is also historically driven by consumer-facing businesses, she adds.
O'Connor notes, while customer experience, or CX, is a developing science, it has captured the attention of the C-suite.
Managing the customer experience is the foundation for success in any business.

Yaron Assabi
Amit Kaundinya, Digital Business Advisor for Business Application Services at Wipro, says CX will become universal as it is instrumental going forward, and this will happen "much sooner than we expect."
He says many analysts are predicting the next logical step being chatbots replacing apps that handle everything that websites used to do for us (shopping, ordering food, booking accommodation, purchasing flights). "Consumers will no longer need to go to a website for anything."
The role social media plays
One of the drivers to CX is social media, because of the influence it has on buying behaviour.
Assabi explains online shopping and social media means that customers have a lot of choice, so brands need to keep customer engaged to retain their loyalty. "Social media, for instance, has given customers the ability to influence other customers ... consumers tend to trust other consumer opinions rather than brand messages."
One example that springs to mind is the backlash on social media against Spur when two customers confronted each other.
With this in mind, Sartini says, the marketing department, which has traditionally focused its attention to brand awareness through advertising and campaigns, needs to take responsibility for how customers interacting with the company are perceiving the brand.
"To improve every customer interaction, marketing is required to have up-to-date databases and analyse customer behaviour to engage customers with relevant information. We have moved beyond customers being impressed at receiving personalised emails and rather want to be engaged with relevant information that is delivered consistently every time."
Using data
All of this means using data in increasingly smarter ways.
O'Connor notes the evolution of being able to implement CX is linked to the use of big and thick data. He explains big data describes the volume of data/information which is recorded in formats that allows for various forms of analytical assessments to be performed, while thick data is qualitative information, which informs the understanding of the environmental factors that guide customer behaviour and perception.
Assabi adds the rapid adoption of data analytics technology, machine learning, artificial intelligence and the internet of things (IoT) allows marketers to become more contextual and relevant. As a result, they can win new customers and then retain their loyalty through remarketing and re-targeting them to enhance frequency and wallet share.
"Brands can access an incredible amount of insight on their customers, by mining available data online through social, web or mobile app traffic, and off line." This allows them to remember customer preferences and behaviour to make it easier for customers to do business with the brand, Assabi says.
He cites voice-of-the-customer program (which ranks customers wants and needs) as an example of data that can be used to gain insights, as these provide the ability to track behaviour and monitor client feedback.
Von Maltitz adds a key benefit of better CX is the valuable data it generates and the business intelligence (BI) this delivers. An effective BI tool is the building block on which customer experience management should be based, and proper implementation of such a tool will have a significant effect on the ability of business to adapt and change their customer experience management, he says.
"With rich, relevant data, the right questions can be asked and answered, and this will put those businesses ahead of their competitors."
What must be done?
To get to a point at which CX is properly implemented and benefitting a company, organisations must have internal leadership alignment on customer-centricity goals, says Ahlfeldt.
Von Maltitz notes achieving an omni-channel experience for customers via the contact centre remains a key trend in customer experience management (CEM), and involves a seamless integration of contact channels through one system to ensure the best service.
Ahlfeldt also believes that AI and IOT will unlock new capabilities that will transform customer experiences as we know them during our lifetime. "Think back on what life was like as a consumer before smartphones...that's just the tip of the iceberg in terms of the changes we'll see in the next 10 to 20 years."
Assabi adds "customer experience management is still about finding a balance between passionate people, well defined processes and the right technology that can deliver customer insight and allow brands to act on the insight and execute improvements in process and technology constantly to remain customer relevant".
How to get there:
* Acknowledge the importance of providing above standard customer experiences,
* Prioritise and value consumer feedback/suggestions,
* Develop a framework through which such consumer feedback/suggestions are recorded,
* Respond to consumer requests,
* Label and market your customer experience management programme, which outlines your mission statement and values to consumers.
Source: Gevers
Companies that made it:
Nordstroms is a US-based bricks-and-mortar retailer that has always been touted as one of the most-customer centric companies in its sector. While it has been a difficult period of retailers in general, Nordstrom was relatively quick to embrace digital channel and integrate its into their in-store experience to make an integrated omnichannel experience.
The US-based mobile carrier, T-mobile completely turned its business around by embracing the fundamentals of CX.
Amazon is a great brand that stands out as one that has adapted and is winning at brand perception and customer service. As founder Jeff Bezos says: "We put the customer at the centre of everything we do."
Amazon offers immediate and full refunds, their Amazon Co-Pilot service delivers a self-service element, and the personalised recommendations enables their customers to have a very real relationship with the brand.
Sources: Ahlfeldt and von Maltitz