SA companies cannot ignore BYOD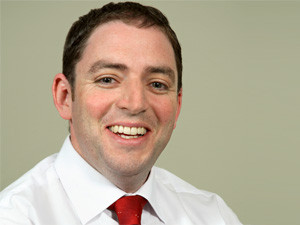 While the majority of global companies support the bring your own device (BYOD) trend and have policies in place to govern the rise of consumerisation, SA is far behind - with only 5% of local companies adopting BYOD policies.
This is according to Sean Wainer, country manager of Citrix southern Africa, commenting on Samsung's recent BYOD study conducted in conjunction with IDG Research and presented at this year's Consumer Electronics Show in Las Vegas, US.
Wainer says if organisations ignore the growing trend of consumerisation, they stand at risk of losing talent to other organisations that have embraced new, more flexible ways of working. "It is likely that organisational agility will be constrained, because employees will be forced to use out-dated, locked down modes of working. Enthusiasm and commitment levels may suffer as a result."
Catching up
Samsung Electronics, known as one of the world's top smartphone brands - largely due to consumer appeal - says 85% of global companies support the BYOD trend, while 70% of IT executives believe a company is at a competitive disadvantage without a BYOD policy.
Wainer says recent global research conducted by Citrix into the workplace of the future (across 22 countries) showed 62% of companies globally have already adopted a BYOD policy. SA, he says, is arguably 12 to 18 months behind Western Europe, particularly with regard to BYOD.
But, like Samsung's research that indicated BYOD would be the global norm by 2014, Citrix says SA will eventually follow suit.
Wainer says this year will see a rise in consumerisation and the BYOD phenomenon in SA. "During 2012, there was tremendous growth in these two areas on a global scale, with the proliferation of smartphone and tablet use, followed by the implementation of tools to harness these devices for business productivity. Although SA is still in the early stages of adopting these trends, it is likely the demand from employees to use their own devices at work will increase.
"Citrix partners across EMEA have reported double-digit growth in two technology areas over the last year; namely the demand for mobile work styles and the move to the cloud. It is likely that within the next 12 to 18 months we will see similar growth in SA."
No way out
He says local corporates are starting to realise they cannot avoid jumping on the BYOD express. "There is simply no way out of the tsunami of devices, although this trend is still very much in the 'early adopter' phase in SA.
"Tablets, smartphones, ultrabooks, and now, smartphone-tablet hybrids, colloquially known as phablets, are making technology more appealing than it has ever been, and with these devices comes the demand from employees for a rapid shift towards remote and mobile working."
Wainer says IT managers are also realising there are solutions in place to support and manage BYO devices - both on the corporate network and on un-managed WiFi networks. Combined with the growth of WiFi hotspots in SA, he says, BYOD is just becoming more compelling - to the individual and organisation alike.
Here to stay
As for the future of SA in terms of BYOD, Wainer says the trend is not going to fade and employees will put more and more pressure on IT departments to allow the use of their own devices in the workplace.
The biggest challenge the influx of tablets presents for IT departments, says Wainer, is the employees' perception that personal devices are "plug and play" - that they can simply connect to the corporate network over WiFi and are ready to go.
"In many instances, this is not the case and it is likely that as the demand for BYOD increases, companies will need to put sound policies in place to manage this type of demand."
Wainer also predicts there will be a continued surge in staff downloading personal applications for business purposes - raising the question of how they should be governed. He says this will necessitate a shift in governance, in that IT departments will need to focus on governing apps and data - not the device.
Another significant shift, according to Wainer, is that of the platform. "Until recently, enterprises have almost exclusively focused on Windows as the platform for delivering the desktop and the majority of business applications, but the proliferation of devices is in turn introducing alternative platforms - Android, iOS, Web and software as a service - into the workplace, as workers need secure access to all their apps regardless of where they are 'located'."
He says this will come to a head in 2013, as "standard" office-based workers morph into office-based, temporary, remote, flexi-time and mobile workers.