Intensifying reality for customers
Dealing with clients via virtual reality provides a more memorable experience.
Companies like Google have been experimenting with the technology of super-imposing data on reality for ages. The question is, could this technology be used to improve services, engage with customers and create a better customer experience?
Imagine the possibilities of empowering customers to receive more information from the world around them, without companies having to intervene with information based on questions customers should easily answer, simply by observing their environments.
It is a world where the consumer enters a clothing store and is immediately given a pair of Web-enabled glasses. As the customer shops, s/he is able to see the price tags on every piece of clothing without having to look at the physical price tag.
The shopper can then peruse the clothes, note what sizes are available and initiate even more complex applications.
Ideal for retail
One of the realities of retail is that if there were enough people in the store to assist, customer service would improve. This envisaged virtual world changes the whole picture.
By using the augmented glasses, a call centre agent could assist the shopper while s/he is in the store looking at the product, with the right information, and understand precisely what it is the shopper wants to purchase. These same agents could assist many retail stores from one location.
Essentially, this is a product specialist who is immediately at hand, offering some direction and real-time response.
The visual element would also help defuse emotionally charged situations... the customers would feel like they are dealing with a real product expert who wants to help them, providing them with quality information.
At your service
One could use augmented reality as a concierge service, offering people a better idea of directions, assisting them directly from the airport to the hotel, and providing some information on the reality they find themselves in.
The truth is technology makes people feel less connected and generally disjointed from each other.
Or, imagine needing some technical support while trying to complete a task, like tuning in a TV or PC, or any other electrical device that may be more complex.
One could then share the experience with a product specialist, who might suggest changes and evaluate the impact in real-time. As the changes are made, the person helping will immediately see what was done, and if a solution has been found.
The truth is technology makes people feel less connected and generally disjointed from each other, and different interfaces make the customer experience a lot more immersive and a lot more personal.
One of the main reasons people still use contact centres, do not speak to bots, or just use self-service channels is they want the personal connection with a real person.
As companies start delivering the service and dealing with customers based on augmented reality and virtual reality platforms, the customer will find the experience more memorable and begin to refer others to the service.
A first-to-market strategy with augmented reality bolted onto customer and front-of-house service will mean customers have access to the right information at the right time. They also expect a high level of service in the back-end.
Before implementing any highly complex systems to service customers, just remember, if the technology is innovative, it will heighten the customer's expectations, which will mean all the processes in the company need to align with this strategy.
Simply having augmented reality as a glorified knowledge base or information portal will not lead the way to customer experience bliss. All the processes, systems and database engines need to align to this reality.
When looking to the future of technology in the customer experience, the experience can't just be made memorable by using technology... it also needs to be personal, based on the individual being serviced.
So, understanding all the data about the person, their context, and the way they would prefer to be serviced is actually the road forward. The reality is no longer just a virtual idea; the client experience will always be more enhanced than any future technology.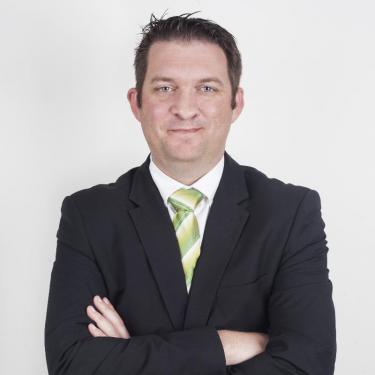 National sales manager, Elingo
Kevin Hall is national sales manager at people and enterprise-focused ICT company Elingo. Elingo is a specialist technology services business focused on multimedia contact centres and IP telephony, combined with business process automation (BPA). Hall is responsible for C-level engagement and is equipped with expertise and product knowledge to help clients identify their call centre and BPA needs, and then match these with the most effective solution. From his base in Johannesburg, Gauteng, Hall deals with decision-makers directly. He covers the entire spectrum of the Elingo solution, with specific attention to its value proposition, which is to offer the flexibility of cloud, on-premises or a hybrid solution, delivering business IP telephony and unified communications. Hall has experience in several key areas of technology development and application, including: outbound sales, debt collections, strategic analysis, call centre optimisation, cloud structural enhancement to business process, effective call centre management, call centres, process management, WFM, gamification and customer experience. Prior to his role at Elingo, Hall held senior positions at 1Stream, Intuate Group and RealConnect.