Biometrics firm targets national identity security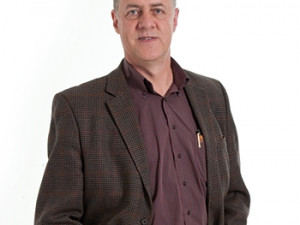 Carrying physical identity documents as well as licensing documents may be a thing of the past, as local biometrics firm Ideco plans to introduce its identity-as-a-service (IDAAS) and national user ID (nuID) mobile app ecosystem to the South African market.
According to CEO Marius Coetzee, the identity assurance ecosystem is meant to prevent fraud and give users more control over protecting their identities.
He explains: "The ecosystem utilises cloud-based technology, advanced biometrics and a mobile app. It works in such a way that it will enable organisations to capture the credentials and biometric data of the consumer at the point of contact. The data, photo and fingerprints will then be captured in a customisable template defined in the application program interface, delivered through MuleSoft ESB, and communicated securely to Ideco's cloud-based backend service for processing.
"The IDAAS ecosystem will then validate the data in real-time against multiple trusted national databases, including home affairs data, and when full trust is established, the system will then generate a digital certificate of authenticity which is in compliance with the Electronic Communications and Transactions Act of SA."
Marius adds that the digital certificate of authenticity is unique in SA, in that it delivers irrefutable proof of identity that holds up in a court of law.
The certificate is endorsed by the National Centre for Certified Identities and is said to meet all regulatory requirements, particularly the POPI Act.
"Citizens will in future maintain their credentials on the new dedicated and secure portal, www.nuid.me. Personal information is secured using a QR code, which makes the system fully compliant with the POPI Act. Despite the service being made available to clients as a shared service, we guarantee full protection of information."
According to Jonathan le Roux, president of the Association of Certified Examiners in SA, innovations such as the nuID are most welcome in a market where identity fraud is rife. "The collaborative effort is enabling the industry to make positive strides forward."
Manie van Schalkwyk, executive director of the Southern African Fraud Prevention Service, says the number of new identity fraud listings rose 56% this year, while the number of victims listed rose by 55%.
A national roll-out of the system as well as the official launch of the nuID app is expected in November.