Content Guru to deliver Verint solutions in the cloud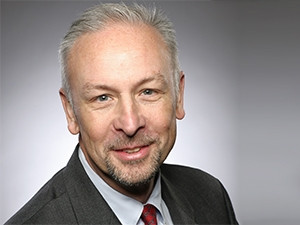 Security intelligence products company, Verint Systems has entered into a global partnership with Content Guru to deliver to the market Verint customer engagement solutions as an integrated customer engagement suite in the cloud.
Content Guru delivers Communications Integration services, connecting people and devices to information systems through its storm platform.
According to Verint Systems, the company's digital first engagement management solution for government and public sector applications has been fully integrated with Content Guru's storm cloud customer engagement platform.
Content Guru's storm platform is a multi-channel customer engagement hub and CCAAS (Contact-center-as-a-service) solution that delivers inbound and outbound interactions, including intelligent automated contact distribution to organisations of all sizes.
John Rees, CCO, Content Guru, says: "Workforce optimisation is an essential part of customer engagement, and we are proud to be partnered with a market leader like Verint. The solution is part of a feature-rich platform and its integration complements storm's built-in customer engagement facilities extremely well, enabling administrators to better manage workforce distribution, while also enhancing quality management capabilities. Organisations looking to deliver a fully-effective customer experience should leverage best-in-class, compatible components across every area, as only a truly joined-up experience can enhance the levels of customer engagement expected by today's consumers. This is equally true in the public sphere, which is why we're excited to support Verint's digital first engagement management solution on our storm platform, giving citizens the flexibility to communicate more efficiently and effectively with public sector and government organisations via their preferred channels."
Verint Workforce Optimisation (WFO) and Speech Analytics are now available to organisations via the Content Guru storm cloud platform, says Content Guru.
With a single user interface and business process workflows, Verint WFO features functionality for call recording, quality management, workforce management, performance management, eLearning, coaching, and desktop and process analytics, as well as speech analytics, it adds.
John Bourne, senior vice president, global channels and alliances at Verint, adds: "Verint is pleased to be partnered with Content Guru. Through its cloud ACD and our multi-tenanted workforce and customer engagement solutions, organisations of all sizes can achieve their most important business objectives - from increasing employee and customer experiences to enhancing loyalty, and from driving revenue to lowering the cost of service delivery."