Cyber security laws not enough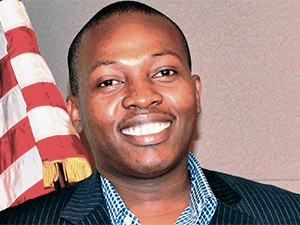 Every aspect of our lives is affected by ICT. Communication, transport, finance, energy, healthcare and education - the importance of ICT cannot be stressed enough. However, this dependency has made us vulnerable to cyber attacks.
So says Yusuph Kileo, a cyber security and digital forensics expert from Tanzania, who will be presenting on "Pan African security initiatives - how to interface with initiatives on the continent, with a specific focus on Tanzania", during the ITWeb Security Summit 2015, to be held at Vodacom World in Midrand this month.
From a Tanzanian perspective, Kileo cites bank fraud and mobile money theft, phishing attacks through social media, and hacking Web sites and spoofing attacks, as the biggest security treats to the country.
However, he says Tanzania is working with other African nations to fight the scourge of cyber crime. "The government has established a joint initiative within East Africa under the umbrella of the East Africa Communications Organisations. It is also engaging in an administrative agreement with the International Telecommunication Union and International Multilateral Partnership Against Cyber Threats (ITU/IMPACT) for technical assistance."
Kileo adds that the Tanzanian government collaborates with the African Network Operators' Group and African Network Information Centre initiative.
He says that although Tanzania currently has no cyber security policy in place, the country has recently tabled the Cybercrime Act 2015 Bill which focuses on protecting its citizens from cybercrime. Kileo describes this as a milestone for Tanzania. "The main objectives were to protect sensitive infrastructures, reduce vulnerability and minimise the damage that cyber attacks may cause."
He adds that Tanzania is planning to launch national cyber security awareness programmes. "Tanzania has three units which are fully responsible for cyber threats. The Cyber Crime Unit under Ministry of Home Affairs, the Computer Security Incident Response Teams under the Ministry of Communication Science and Technology, and the Cyber Crime Schedule under the division of public prosecution and the Attorney General. The units are now equipped in terms of human resources and funding to combat cyber crimes."
While these initiatives are a step forward, Kileo says having a law in place is not enough. "More awareness programmes, better collaboration between local and international bodies, and better education are key."
ITWeb Security Summit 2015 takes place at Vodacom World in Midrand from 26-28 May. Click here to find out more and to register.