Barclays initiative backs innovative start-ups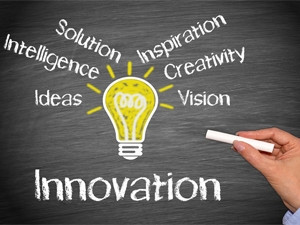 From a solar panel leasing business to a hybrid AI platform to streamline customer interactions, the 10 start-ups selected to participate in this year's Barclays Accelerator programme showcased what they have to offer at a Demo Day in Cape Town yesterday.
The event marked the end of a 13-week programme, which the chosen businesses have been participating in since May. Powered by Techstars, the growth acceleration programme is in its second year and aims to empower small businesses focused on providing fintech solutions across Africa.
The afternoon event saw the 10 businesses give a brief presentation about how their concept solves real world problems and explain exactly how their businesses make money. Many used the opportunity to announce new developments and market firsts.
The 10 companies include:
"The companies we discovered and helped develop last year were really in the early stages of launching their businesses. This time around, we decided to work with companies with more mature ideas and the results have been incredible," said Ashley Veasey, group CIO and chief digital officer for the Barclays Africa Group, at the event.
According to Yasaman Hadjibashi, chief creation officer for Barclays Africa, it is partnerships with innovative fintech businesses that will totally revolutionise the banking industry. "What this programme aims to prove is that openness to change is critical and that in order for change to be sustainable at a macro level it is not just a one person job. It takes a large group of smart and dedicated minds to make it work and to make it last for a long time."
Speaking at the event, Hadjibashi admitted she was sceptical about how Barclays would be able to successfully grab disruptive ideas from the outside and bring them in. The norm for the bank was to incubate new business models itself, then tailor them to complement and meet its customers' needs, she explained.
"Shifting this outdated approach in a country, industry or bank is a major task. So I'm really thankful for all the entrepreneurs and fintech businesses out there who have been brave enough to help us come up with new ways to attack real challenges."