Even Namibia beats SA to digital migration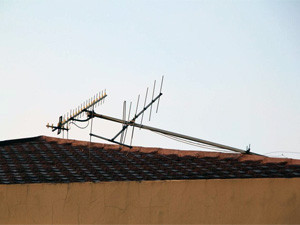 Namibia - a country two-thirds the size of SA and with a fraction of its population at 2.1 million - has joined the list of countries that have leapfrogged SA in freeing up more spectrum by moving to digital TV.
South Africa is falling so behind in its migration to digital television that at least 18 other countries on the continent have surpassed it by launching the service in one form or another, with Namibia reportedly becoming the latest country to migrate.
As the international deadline looms, South Africa's own process has now finally moved to tender stage, with the Universal Service and Access Agency of SA opening bidding towards the end of last year.
However, only 17 bids were submitted, representing only 10% of those that were initially keen and attended December's compulsory briefing.
As a result, SA is falling further behind its African peers each month, with commentators saying it will not make the International Telecommunication Union's mid-2015 deadline for when analogue protection will cease. SA is also losing out on the chance to supply the continent's need for 100 million set-top boxes.
ICT expert Adrian Schofield notes Namibia - which fills 825 615km2 compared to SA's land space of 1.2 million km2 - only has resources of 2.1 million people. He says SA's endless hold-ups shows the country has very little interest in getting moving.
Digital television is about more than switching off analogue, as it will also free up the so-called digital dividend, which brings with it an array of social-economic benefits, such as more available spectrum that has the potential to create a digitally-inclusive society.
Dire situation
Schofield notes "it is sad" that Namibia has overtaken SA at a time when this country still faces so many unknowns for a plan that is three years behind its execution date. He notes there is at least two years of hard work ahead before SA can turn off analogue. "It really doesn't bear talking about; the political will does not seem to exist."
According to a SAPA report, the Namibian Broadcasting Corporation (NBC) successfully switched off analogue viewing on Saturday night in the central towns of Windhoek, Rehoboth and Okahandja.
The switchover was done in collaboration with the two existing free-to-air stations, One Africa Television and the religious channel TBN (Trinity Broadcasting Network), the report noted. SAPA quoted NBC's digital terrestrial television commercial manager Ockert Jansen as saying: "Namibia is among the top four countries in the SADC [Southern African Development Community] region that have started with switching off analogue viewing."
Population coverage in the country, just North-West of SA, is reportedly at 66.7% against a target of 67%, while SA's Sentech has covered more than 80% of SA's population.