Airbnb sees rapid growth in SA, Africa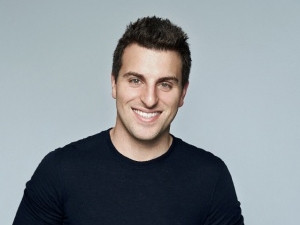 Disruptive hospitality company Airbnb plans to shake-up the South African hospitality market after uptake of the service increased by over 100% in less than a year.
This is according to Brian Chesky, Airbnb CEO and co-founder, addressing a room of journalists in Johannesburg yesterday.
The company, founded in San Francisco in 2008, is a community marketplace for people to list, discover and book unique accommodation around the world using the Web or a mobile phone. The accommodation ranges from a shared arrangement, to a room within a house (while hosts are present), to renting of a whole house (with no hosts present).
The service operates in 192 countries and in more than 35 000 cities. There are now more than 1.5 million homes available to book through Airbnb worldwide and more than 45 million people have travelled with the service globally.
South Africa is the largest market in Africa, with 9 400 homes available to rent on the service. Across the continent, there are 30 000 homes available. In Johannesburg alone, there are 1 000 listings.
To show the company is serious about expanding, Nicola D'Elia has been appointed as Airbnb Middle East and Africa regional GM, says Chesky. Previously, D'Elia was responsible for Facebook's growth and partnerships in the EMEA region.
In the last year:
* South Africa has 9 400 homes listed, an increase of 138%.
* The number of people staying in places booked through Airbnb in SA increased by 257%.
* South Africans using Airbnb to travel increased by 163%.
* The most popular travel destinations for South Africans are the US, Italy, France and the UK.
* The number of listings in Africa has more than doubled.
* In Kenya, there are over 1 400 listings available, with 788 in Nairobi.
* The number of Kenyans using Airbnb as a way to travel has tripled.
Regulations
D'Elia says there was an assessment done on South Africa and no law came up that will prevent Airbnb operating here.
However, the company's second biggest market, New York, has continually experienced problems. Chesky says he is confident a resolution will be found soon. "Laws need to be modernised to accommodate new business models. We will bring in millions in hotel tax for the city, and want to comply."
New York has 35 000 listings available on Airbnb; second after Paris with 50 000.
Chesky says the company is expanding into business travel. "It is some of the loneliest types of travel, with people yearning for home or something like it."
Airbnb recently signed Google and other large companies on board, and will provide accommodation for their travelling employees.
Money involved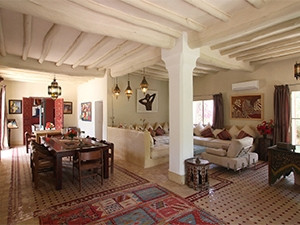 The service is a way for people who have spare bedrooms in their homes, or are away often, to make money from unused space.
Chesky says Airbnb makes money by taking 13% of all payments; however, hosts come up with their own price - based on what they feel is appropriate.
The Airbnb help page explains if a host resides in the European Union, Switzerland, Norway, Iceland, or South Africa, then the company is required to collect VAT on its service fees, because these countries tax electronically-supplied services.
"We encourage you to consult a tax advisor in your area for more insight on this and assistance assessing VAT on the services you provide if necessary," the page states.