Video surveillance market to soar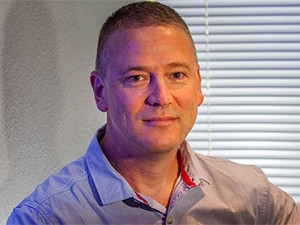 The global video surveillance equipment market will grow by more than 7%, while video surveillance storage will grow by around 48% between 2016 and 2017.
This is according to Marnix de Lorm, director of IP Video Solutions, who explains that more organisations are implementing surveillance systems that are IP-based and customers with old legacy analogue systems are upgrading them to IP - in most cases installing megapixel cameras which require more storage.
Speaking to ITWeb about the leading trends in the video surveillance market, De Lorm explains that while a lot of organisations are still stuck with video surveillance legacy systems, more are considering upgrading to IP systems, which provide higher resolution and can utilise more bandwidth on the network.
IP-based digital technologies, he adds, are transforming the world of video surveillance, making it more effective in their primary role to detect and prevent undesirable behaviour for security purposes, while also increasing its role in delivering information that can be used to enhance business processes and optimise overall business performance, through video analytics.
"Among the leading trends which will see more popularity in 2017 and beyond, is the adoption of video analytics in the retail environment. While integration is still key, a number of vendors offer both integration and unification of video, access control and License Plate Recognition within one system, underpinned by software analytics that provide for enhanced alarm management.
"Although video analytics have been around for more than 10 years, they have steadily improved with the advancement of software content-analysis algorithms. The days of control room operators staring blankly at a wall of monitors are numbered, because this passive monitoring is largely ineffective and most incidents are missed. Where analytics play a role is in active monitoring and alerting when there is an event or incident," explains De Lorm.
According to market research firm Strategyr, the global market for CCTV and video surveillance systems is projected to exceed US$30 billion by 2020, driven by surging demand from governments across the world and evolving technologies targeted to improve functional expertise and operational efficiency. The need to ensure safety and security of common man and public infrastructure makes government sector a major consumer of CCTVs and video surveillance systems.
De Lorm explains there are a number of video analytics that are beginning to be deployed in a retail environment for non-security related purposes.
"Currently the most prevalent one would be people counting which retail stores and shopping centres use to monitor the number of visitors to a store and provide statistics for average visit duration, seasonal variations etc. Facial recognition is also starting to become more affordable, we can expect to see more deployments in 2017," he concludes.