Informal trading given a lifeline through apps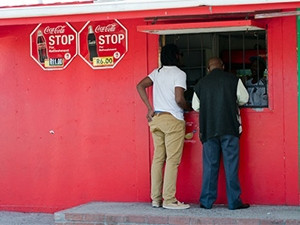 Mobile payment services platform MobiCash is making the prospect of inclusive growth and economic transformation for township spaza owners a reality through its pilot service MobiSpaza.
'Spaza' is a colloquial term for a tuckshop commonly used in SA's townships.
According to the company, MobiSpaza is a mobile cashless platform that provides a suite of m-banking and m-payment solutions for this informal sector.
Donald Mudenge, COO of MobiCash, explains: "The MobiSpaza platform works in such a way that 10 or less shop owners register their spaza shops online; the shop then gets allocated an escrow account which can be topped up through cash deposits or EFT. Through the platform, the owner will then meet other spaza owners who are registered, form a buying group, consolidate funds and then collectively buy from suppliers and get discounts.
"The e-value (mobile money) created will always equal the physical cash used to back it up. At the moment, we have only partnered with Big Save Wholesalers in Pretoria as we are still in the pilot phase."
According to Mudenge, the company will only make money through commission arrangements with wholesalers. He notes that plans to add value-added services, like airtime and electricity purchases as well as DStv subscription payments, are in the pipeline, enabling the company to make more of a profit through commissions.
MobiSpaza is not the first of its kind. In May, I Am Emerge, a Johannesburg-based start-up firm launched the Vuleka app, which aggregates orders for bulk purchases for spaza shops and other small businesses. The app will enable owners to qualify for generous discounts from suppliers when they buy their stock in bulk.
I Am Emerge marketing manager Oscar Monama says it is time small businesses forge unity among themselves, and this is one manner in which they can do so. "We are saying the technology is here and we know what we are doing with it. We also know what we want to achieve - seeing more businesses become sustainable. They [business owners] will be able to compete on price and have longevity, instead of them shutting down after two or three months."
Small retailers like spaza shops are battling to survive as big retailers are making inroads into townships and rural areas. Earlier this month, the Competition Commission held a grocery retail market enquiry where Elite Star Trading Africa's MD Louis Greef said big retail companies, particularly in Gauteng, were bullying independent retailers, including spaza shops in townships.