Google launches app to help save data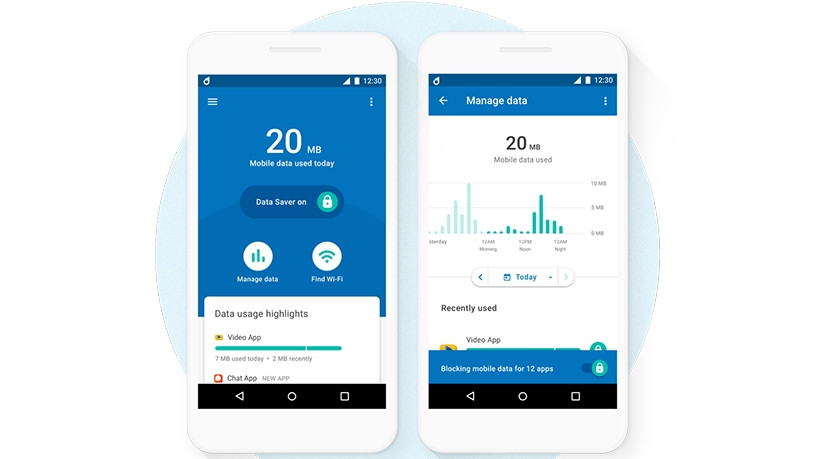 Google has introduced an app that will help data-conscious users monitor their mobile data usage and see where they can save it, as well as find public WiFi hotspots.
Called Datally, the app is available globally today from the Google Play Store for all phones running Android Lollipop or higher.
"Mobile data is expensive for many people around the world. And what's worse, it's hard to figure out where it all goes. That means you're never just chatting, playing games or watching videos on your phone, you're also anxiously keeping an eye on how long your data will last," says Caesar Sengupta, Google VP for the 'next billion users' team.
In South Africa, the consumer-driven #DataMustFall campaign is pressurising government and regulators to bring local data prices down. While Google can't promise to lower the price, it hopes this app will help Android users monitor, save and gain control of their data.
"In many parts of the world, people feel constrained by the cost and availability of data. Managing and controlling data can feel daunting, and where data goes can seem like a 'black box'," says Google South Africa country director Luke Mckend.
"Google's research showed us that users in developing countries are data-constrained and spend less days connected to mobile data per-month than users in developed countries. Datally aims to help users be connected everyday by increasing transparency on how data is used, enabling more control over their data usage to get the most out of their data plan, and finding good public WiFi."
Datally users can see how much data they used in the last hour, day, week or month, and they can see exactly which apps used the most data. After some use, the app will give users personalised recommendations on where they can save.
Users will also be able to turn on the Data Saver 'bubble', which will block background data usage and track real-time data usage while using other apps. This means a small bubble will pop up when using apps like Instagram or Facebook, and tell the user in real-time how much data they are using.
There is an option within the app that lets users locate the nearest public WiFi hotspot. The networks are also rated so users can see which network would offer the best speeds.
Datally has been tested in the Philippines for the past few months, and results show people are saving up to 30% on their data.
Google says it will look into creating a version of Datally for Apple smartphones in the future. Upcoming features to the app include data balance checking and expiration reminders, as well as proactive data usage warnings and controls.
Google mentioned at an event in Johannesburg today that there is another app in public beta that will launch globally within the next few weeks, called Files Go.
Files Go is an initiative by Google that aims to solve the smartphone storage problem. It will help free up space so phones work faster, organise files so they are easy to find, and share files securely with others.
It is currently being tested by millions of people around the world and the average test has been able to free up a gig of space on the device.
A data-lite version of YouTube, called YouTube Go, is also coming to South Africa soon, as well as a 'lighter' version of Google's Android operating system.