Cost-cutting medical app arrives in SA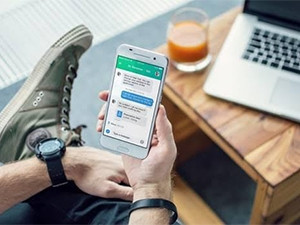 Medici, an app which lets patients chat to their doctors through an app without going in for an in-person consultation, will be available in SA today.
The patients pay a lower price for these virtual consultations with an array of family physicians, paediatricians, dermatologists, dentists, mental health providers, nutritionists, dieticians and even veterinarians.
Medici allows patients to chat with doctors via text, call or video, 24/7.
The company says patients pay in-app at the end of the consultation.
"Payment is similar to an office visit, but at a lower cost to the patient. After a consult, the patient receives a receipt that includes the payment amount and their medical aid information. The patient can submit this receipt for medical aid reimbursement," explains the company.
Medici was first launched in the US. For its South African debut, it partnered with Dr Michael Mol and Hello Doctor, which already services over 400 000 patients in SA.
"This partnership will create an integrated link between the two apps, allowing patients on Hello Doctor to consult with their own doctor via Medici and vice versa," said Medici in a statement.
Medici says Africa and SA have unique problems it hopes to solve. "Africa including SA has massive barriers to accessing healthcare, being time, travel and cost. Medici is that one tool that eliminates travel, reduces cost by a third and greatly reduces the time needed to access doctors."
Three members of the executive team are South African and wanted to bring the app to their home country.
"The SA market is a fraction of the size of the US market but Africa is personal. The innovation in technology and the uptake of technology in SA is world-class and we believe from our distribution partners' response that Medici will be adopted readily."
The company will continue to expand throughout Africa.
Its go-to market strategy is to introduce Medici to medical providers and then as a corporate employee benefit.
"Medici reduces the cost of healthcare without compromising quality of care, thereby reducing medical and worker compensation risk spend. Medici also reduces absenteeism as employees don't have to be out the office for half the day to speak to their doctors."
The app is available to download free from the Apple App Store or Google Play Store. Cost per consultation on Medici is determined by the medical provider.