Intact to distribute F-Secure regionally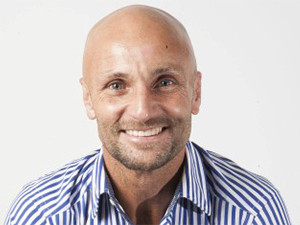 Intact Software Distribution will now be the official Southern African distributor of the F-Secure range of security software solutions.
F-Secure is a Finnish cyber security and privacy company listed on the Nasdaq OMX - Helsinki. It has 25 offices worldwide in Europe, North America, Asia Pacific and Latin America.
Michael Dahl, region head of F-Secure, says the company is looking to grow its footprint across the continent and a distribution partner will offer local clients a range of both its home and business security products.
"With research showing an increasing number of sophisticated and targeted attacks against businesses, the need for a holistic approach to cyber security is at an all-time high. Cyber security comes down to predicting and preventing breaches, detecting any incidents that occur, and then responding intelligently and quickly to lessen their impact. This takes a combination of human expertise and software scalability, which we are able to offer. We are happy to join forces with a company that provides expertise in implementing cyber security solutions tailor-made to defend customers from the latest threats."
Lutz Blaeser, MD of Intact, says the company is proud to be the first official distributor. "The company is proud to be appointed an official distributor for Southern Africa and looking forward to a strong partnership."
Jukka Puputti Regional Director at F-Secure says "the products have historically been managed in the region by ISA who is committed to continue as an F-Secure official Distributor. Jukka Puputti is happy with the long term partnership with ISA over these many years and thrilled to have a new partnership with Intact for boosting our operations in the Southern African region."
Simon Campbell-Young, CEO of Intact, adds the deal is in line with the company's strategy of providing a complete range of security software solutions to the local market. "F-Secure employs a 'live security' approach that combines advanced technology and the latest lessons and insights its team of cyber security specialists bring back from real-world situations. This means its products continually and consistently improve users' ability in the four dimensions that are vital to IT security: predict, prevent, detect and respond."
In October, Intact won the rights to distribute Retrospect's backup and recovery complete hybrid data protection for small and medium businesses. Retrospect provides data backup and recovery software for Windows and Mac across various sectors such as healthcare organisations, legal practitioners and financial institutions, departments in large corporations, universities, and government offices.
A Juniper Research report, "The Future of Cybercrime & Security: Enterprise Threats & Mitigation 2017-2022", found data breaches will have cost global business a total of $8 trillion in fines, lost business and remediation costs over the next five years. It added that global cyber security spend will reach nearly $135 billion in 2022, up from an estimated $93 billion this year."
The distribution deal became effective this week and will commence with Sub-Saharan African countries.