OEM-Pay contactless users to surpass 150 million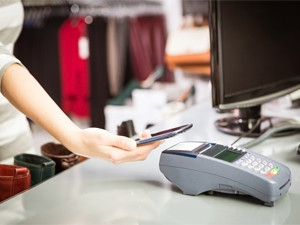 Newly released data from fintech analysts Juniper Research has indicated that OEM-Pay contactless users are expected to exceed 100 million for the first time during the first half of 2017.The research also says user numbers are expected to surpass 150 million by the end of this year.
According to the new research - Contactless Payments: NFC Handsets, Wearables & Payment Cards 2017-2021 - the combined market share of Apple, Samsung, and Google (via Android Pay), increased from 20% in 2015 to 41% in 2016, as a proportion of total mobile contactless payment users. Juniper forecasts that this will rise to 56% by 2021, as the trio's combined user base exceeds 500 million.
The research says 2015/16 were watershed years for HCE (Host Card Emulation) in terms of commercial service rollouts. The analytic company estimates that at least 194 banks globally had introduced such services by the end of 2016. South African bank, FNB's credit card division says it has seen a sharp increase of 270% over the last six months in tap-and-go payments. According to the bank, the number of contactless transactions by customers climbed to an average of 2.5 per customer by January 2017 from 1.5 taps per month in May 2015.
"For merchants, contactless tap payments make a big difference in terms of queuing time as payments are faster. These types of payments are finding wide adoption both nationally and internationally, so we can expect the payment space to continue to evolve rapidly as new technologies are developed," said Gareth Rimmington, head of operations at FNB Credit Card.
The 2016 MasterCard Impact of Innovation study released end of last year also found that 73% of South African respondents would use their mobile phones to make payments. The study surveyed 23 000 people in 23 different countries across Europe, Africa and the Middle East about their attitudes to digital technology. This included over 1 000 South Africans between the ages of 20 and 50 with bank accounts.
Speaking at the time of the release, Mark Elliott, MasterCard division president, South Africa said, "For decades, card payments have been the only reasonable alternative to cash, but consumers are saying they want to use digital innovations to meet their everyday needs - be it for transport, healthcare or payments."
In finality, the Juniper research said it expected PayPal, already omnipresent in the online space, "to rapidly deploy a portfolio of contactless payment and loyalty solutions that will allow it to compete effectively for market share." Efi Dahan, GM of PayPal for Israel and Africa, agreed, saying PayPal was investing in making mobile transactions easy, convenient and secure and that the company will continue to invest in the market to offer more services, more products and to serve both consumers and merchants.
"We believe that as contactless usage gains traction and consumers/merchants recognise the speed and convenience it offers, then, as in European markets, there will be a further and significant increase in availability at the point-of-sale," concluded Juniper Research author Nitin Bhas.