FNB follows suit, zero-rates banking app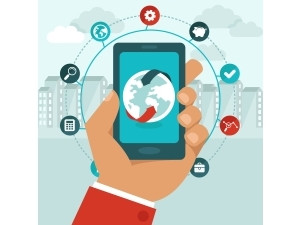 First National Bank (FNB) has become the latest financial institution to scrap data costs for clients on its mobile app.
The institution announced it concluded a deal with major mobile network operators Telkom, MTN, Vodacom and Cell C to zero-rate data costs.
Speaking on the back of the announcement, FNB digital spokesperson Giuseppe Virgillito says the bank believes access to data or airtime should not be a barrier to safe and convenient banking.
"The zero-rating of the app is in line with our broader strategy to migrate customers to digital and electronic channels, where a number of transactions and services are already offered free of charge."
Virgillito adds the app has become the most downloaded banking app in the country since its launch six years ago. "We attribute the success of the app to continuous innovation and meeting more than the basic banking needs of our customers. The app also features solutions such as FNB Pay, Fingerprint ID, Secure Chat, Smart inContact, 1-touch Report Fraud, eBucks Partner locator and FNB TV."
FNB is not the first bank to zero-rate its mobile app, in November 2016, Nedbank also zero rated its app. Simon Marland, Head of Bus IT Enablement at Nedbank Retail explains: "The zero rating on the app covers all the bank's widgets meaning that this functionality is not only limited to banking, but covers wider features, such as insurance, unit trusts, share trading, and a further 30 other financial services features, making the bank's offering a whole lot richer. This offer is available to our clients within the country who are using a valid sim card on the Nedbank App Suite."
Capitec also took a stance last year to allow customers to use its banking app free of charge. The bank which was voted the best digital bank, also decided to keep fees on remote banking (including Internet and cellphone) unchanged.
"The use of electronic channels like our banking app is much easier for our clients and more efficient for the bank, which is why these transactions are charged at less than 50% of the branch equivalent, and will remain unchanged for the third year in a row," Francois Viviers, executive marketing and communications at the bank, said at the time.
Similarly, Absa also zero-rates data costs for its app. Jan Moganwa, chief executive of customer solutions at Absa Retail and Business Banking, says the bank signed a deal with the top four mobile network operators that allows the service providers to charge data costs back to Absa rather than customers.
"This will allow customers to enjoy the full benefit of banking from their mobile device and buying airtime even if they have depleted their pay-as-you-go or monthly contractual data allocation," he noted.