HTC bets virtual reality will disrupt education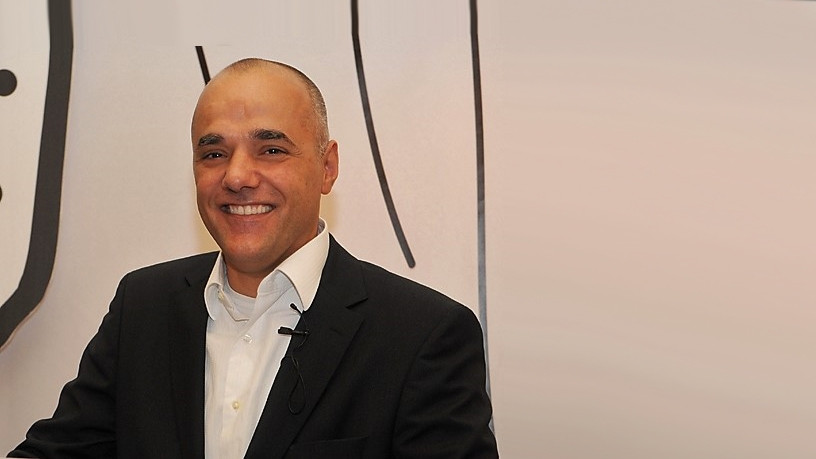 The way school children are taught in classrooms has not changed in decades, leaving the education sector free from disruption as the world enters the fourth industrial revolution.
However, hardware manufacturer HTC says old ways of teaching will not adequately prepare learners for the new digital era. The company is investing heavily in virtual reality (VR), as it believes this will soon completely change how school children are taught.
Nikitas Glykas, president of HTC Middle East and Africa, says VR is not only about entertainment and gaming, as the emerging technology has enormous implications for education.
He cited a study done last year, which found VR-based education has an advantage, over traditional teaching, in theoretical knowledge teaching as well as practical skills training.
"In theoretical knowledge teaching, it boasts the ability to make abstract problems concrete, and theoretical thinking well-supported. In practical skills training, it helps sharpen students' operational skills, provides an immersive learning experience, and enhances students' sense of involvement in class, making learning more fun, more secure and more active," the research findings stated.
In the paper titled "The Impact of VR on Academic Performance", researchers explain how they took two separate groups of learners and taught them the same lesson: one group via traditional ways of teaching and the other using virtual reality and the HTC Vive set-up. The students were tested afterwards on what they learnt.
The average pass rate of the VR group was 90%, while that of the traditional teaching group was 40%.
It made a difference to children across learning abilities. In the VR teaching group, students with learning difficulties went from an average of 68 to an average of 88, while the 'whizz kids' who were naturally very good at school, improved their average to almost 100%.
The children were also tested two weeks after the initial lesson to see how well they retained the knowledge. The results showed the VR group retained the knowledge 32.3% more than those in the traditional group.
"VR enjoys obvious advantages in teaching; for example, it makes the content of courses more vivid; students can experience by themselves; it is very interactive, and easy to remember and understand," the researchers said.
Content drive
The HTC Vive launched in SA earlier this year. It is a complete VR setup, including a headset, hand controllers and wall sensors, so that users can use their hands while in the virtual world.
Glykas says the barriers at the moment for VR taking off in education are price and lack of content.
He believes private schools with more money will first start fitting VR rooms in schools and then as the price comes down, so other schools will follow.
Content is tricky, he says, because it needs to be localised.
HTC is working with developers to create some content and will open an online portal that educators can subscribe to within the near future. One programme already up and running, developed with partners, is an anatomy lesson which lets learners 'take apart' the human body in VR and then place it back together again.
There are people in SA working on solving the lack of contextualised educational VR content.
In June last year, an Interactive Digital Centre was opened in Tshwane. The R140 million facility aims to provide 50 students a year with VR and augmented reality skills to create local educational content.
Move away from smartphones?
Speaking about Google's recent $1.1 billion acquisition of HTC's division that develops the US firm's Pixel smartphones, Glykas dismissed speculation that this move was made so that HTC could solely focus on VR.
He says smartphones are still at the core of the HTC business. "Now HTC, following this sale, is very strong financially to continue to invest in VR and smartphones."
Glykas hinted at possible new business revenues. "HTC has been innovating for the past 20 years. Some of the areas we are working on are the Internet of things and artificial intelligence, but I cannot comment on that yet."