Has OSS finally come into its own?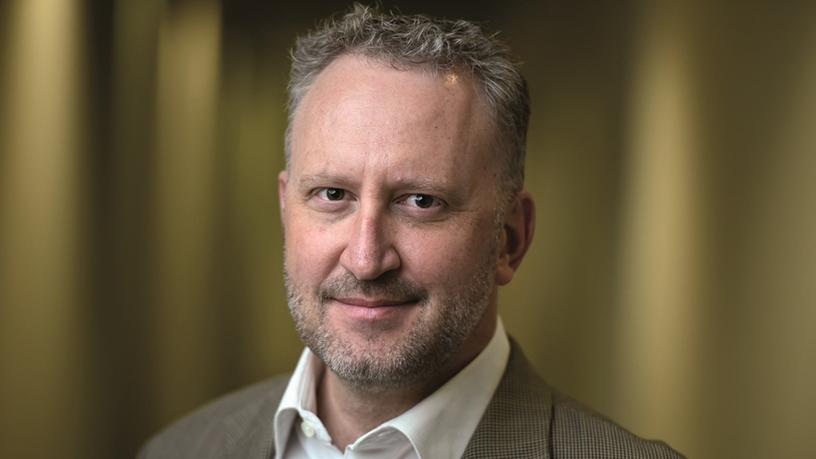 Many moons ago - more than 15 years, in fact - South Africa's government decided it would go open source.
Back in 2002, the Government Information Officers' Council (Gito) - a body of government CIOs - released a policy framework document recommending government `explicitly' support the adoption of open source software (OSS) as part of its e-government strategy.
Some eight years after the policy document was released, open source as a solution got the nod, with some government departments actually making the move. Back then, open source was seen as a way to stimulate skills development.
Then the process stumbled, leaving the station before reversing back in for the usual back and forth, before stalling pretty much altogether - forgive the mixed metaphors; the schizophrenic description is, however, apt.
Perhaps most telling about this apparent white elephant is that the website set up in support of government's open source project, www.oss.gov.za, is no longer available.
With government climbing on the bandwagon, only to seemingly trip off it with the exception of a few projects, the question becomes how open source is faring when it comes to enterprise adoption.
Kervin Pillay, Internet Solutions CTO, says that in South Africa and Africa, companies are embracing OSS as a more affordable and customisable way of owning systems. This, he says, is evidenced by more ICT companies launching open-source based products and solutions.
Globally, OSS has been an option for many ICT companies and developers for many years, he adds.
In the current era of digital transformation, customers are turning to open source more and more, says Dion Harvey, country manager for Red Hat Sub-Saharan Africa. This, he says, is because of the need for rapid change and speed of innovation. "Open source, therefore, is a hot commodity right now both locally and internationally because of the ever-increasing demand for these needs."
Harvey cites a study by Black Duck and North Bridge, which sampled companies in 64 countries in late 2016, and found the number of businesses participating in open source projects grew by 50% between 2014 and 2016.
However, as Mayleen Bywater, senior product manager of cloud security solutions at Vox, notes, there are many strong, and sometimes conflicting, views about open source. Many argue OSS represents a key driver for digital transformation and organisational growth, while others believe OSS lacks security beacuse the platform is too easily accesssible, she says. "Businesses are embracing open source where it makes logical sense and assists their development, yet most are still staying with proprietary software and tools."
Bywater points out that adoption of open source software has been far-reaching internationally, affecting consumers every day through platforms such as Amazon, Google and Facebook.
Moving to OSS
Pillay believes using OSS provides transparency and standardisation, which gives much-needed answers to the issue of network complexity. He notes that by assembling technologies that are used as an expanded set of network building blocks, and exposing the network like an application program interface (API), clients are enabled to self-provision and configure their networks.
Businesses are embracing open source where it makes logical..., yet most are still staying with proprietary software and tools.

Mayleen Bywater, Vox
However, Pillay says, the number of apps supported is currently limited by what the network can do, 'creating an unvirtuous circle that is stifling innovation at the IP layer'. Yet, because of the shift towards simpler networks, there is now a broad community of operators and vendors, including AT&T, Vodafone and Verizon, collaborating to create standard network interfaces that remove the dependency on vendors, says Pillay. "This challenges vendors to innovate so that vendor lock-in is not a strategy for client retention."
This is being driven by the Open Networking Foundation (ONF) and the Open Platform for Network Functions Virtualisation (OPNFV).
Collaborative projects, says Pillay, facilitate the optimising of network infrastructure using software-defined networking (SDN) and optimising deployment of network functions using network functions virtualisation (NFV).
This drive, Pillay adds, shows there is demand for OSS.
Benefits
Harvey says open source has fundamentally changed the pace of technology developments in cloud and big data, and this trend is likely to continue as digital transformation becomes more imperative. "We believe open source can be a key part of how customers can differentiate themselves in such a dynamic environment."
Few individual proprietary vendors can match the scale of global contributions to open source products like Linux, which results in faster innovation and more robust products, argues Harvey. He also points to the fact that the source code is open to all, and although not everybody takes advantage of this differentiator, true innovators looking to separate themselves can use this to trump their competitors.
"Competition drives the need for forward-thinking, and open source adoption is a catalyst for innovation, development and growth across all industries. Nothing can beat the collective acumen of the community of developers, and this is exactly what open source technology enables."
Matthew Lee, regional manager for SUSE, adds that OSS can be easily adapted, which is necessary in an environment in which digital transformation means a change in consumer expectations. "Unlike old IT infrastructures that struggle with adapting to digitalisation requirements at one go, open source software can adapt quite easily."
The biggest advantage to OSS is flexibility, quicker deployment and scalability - all of which enables a business to take control not just of costs, but also align focus on its own requirements and timeframes, says Lee.
The benefits of going open source are quite a few, says Pillay: it drives innovation, reduces vendor dependency (creating a more open, competitive landscape), trims costs because it strips out licence fees, allows for customised products to be made, and can be modified by any developer familiar with the source code.
Challenges
However, Pillay notes, there are challenges. Chief among these is a lack of vendor support. This, however, can be a benefit because it requires that additional resources and skillsets be built internally.
This means companies have an impetus to train and upskill staff, and can customise training to suit their own needs. Bywater adds, however, that mainstream developer skills are more readily available than those in the OSS sphere, despite the skills shortage in the software development space.
Lee says other perceived challenges to rolling out OSS include:
o Security: developers like to reuse open source coding as it makes their job a lot easier, but this makes the enterprise vulnerable to bugs being planted in their network.
o Updates: most open source software allows users to manually install updates; however, this can cause problems of compatibility and poor performance as projects make it possible to download multiple versions of the same application.
o Multiple contributors: over the years, multiple developers have been able to contribute to open source projects that make it difficult to track what is happening with the code.
Harvey counters that software implementation in general has mostly the same challenges, which includes aspects such as the need for skilled resources and strong project management, especially when changing from legacy environments.
Security
Bywater notes OSS is plagued by perceptions that it is less secure than proprietary software, and that it can be altered by anybody (inside or outside of the organisation), exposing sensitive or business-critical applications.
Yet, Pillay argues, because OSS code is open and freely accessible, this can present certain security risks. "This is because the level of control a company has over the software they are implementing is reduced, while the potential for cyber criminals to build harmful viruses into the software is increased."
Conversely, proprietary software generally has in-house teams dedicated to managing, coding and updating the software on a regular basis to prevent cyber security threats or software malfunctions, while OSS must be manually edited in response to threats without the same level of surveillance, Pillay adds.
Harvey argues, while proprietary vendors have long fostered the perception that OSS poses security risks, the contrary is true. This is because the nature of the development process of software in the open source community ensures far greater visibility of source code, and far earlier detection of vulnerabilities that bring on security issues. "One only has to look at security threats in popular proprietary operating systems, versus Linux, to reinforce this point."
Bywater, however, notes that technology is a broad spectrum. "The reality is that if a hacker wants to get to your data, they will find a way, not matter what you are using."
Muggie van Staden, MD at Obsidian Systems, adds when it comes to choosing: "If your solution addresses your requirements, then it is better! If it's more secure, if it's less obscure, if it's specific, then it is better."
This article was first published in the February 2018 edition of ITWeb Brainstorm magazine. To read more, go to the Brainstorm website.