MTN expands financial services offering with Ecobank deal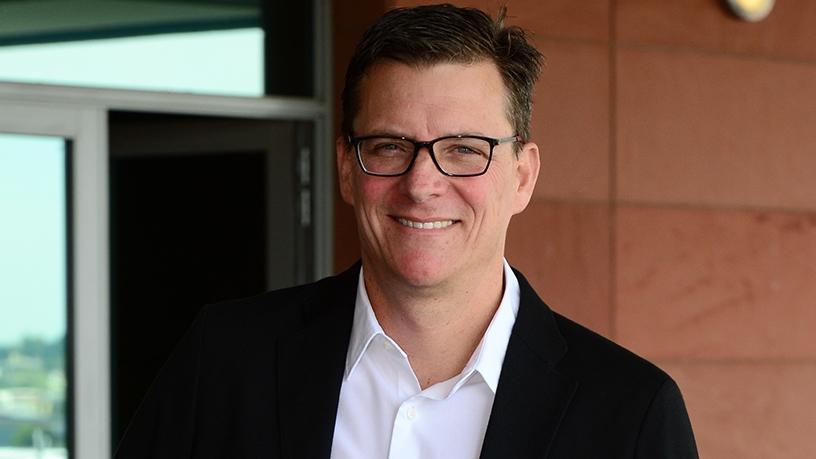 MTN is moving further into the financial services space, announcing a partnership with major Pan-African banking group Ecobank.
The deal allows both companies to leverage each other's assets and large subscriber bases and use technology to deepen financial inclusion across the African continent.
The groups yesterday signed a memorandum of understanding in Lagos, Nigeria, to develop a partnership agreement, which they say will allow them to innovate and enhance access to affordable financial services via MTN Mobile Money and Ecobank banking services.
The major areas of business will be digital international remittances, product innovation in the fields of mobile saving and lending, as well as digital payment solutions for consumers, merchants and corporates. The deal will also enable customers to transfer money between mobile money wallets and bank accounts.
MTN's Mobile Money offering is active in 14 of its 22 markets and has a total of 21.8 million customers. The group said that by 2022, it wants to grow this to 60 million subscribers while boosting overall digital subscriptions to 100 million.
The mobile operator has seen good growth in its Mobile Money offering in other geographies, but it failed to gain traction in SA, with the telco eventually killing it off in 2016 due to lack of commercial viability.
Togo-based Ecobank has a presence in 36 African countries, including MTN's major markets of Nigeria and SA (through a partnership with Nedbank). In 2017, Ecobank grew its customer numbers by 40%, from 10 million to 14 million, and has ambitious plans to use its digital banking platform to boost this to 100 million by 2020. It said it will focus expansion on existing markets via low-cost mobile services to tap customers living on lower incomes.
Financial aspirations
Telecoms operators globally are trying to expand mobile services into other arenas to boost margins and access new revenue streams, with financial services a key focus area for MTN over the past few years.
MTN group CEO Rob Shuter has in the past laid out his aspirations for the mobile operator to become Africa's biggest bank.
Shuter himself is a former banker who worked as MD of Nedbank retail and head of investment banking at Standard Bank before moving into the telecoms space, working in top roles at Vodacom and Vodafone before joining MTN last year.
At the deal signing, Shuter said MTN was building its mobile services business, which is an important part of its digital growth strategy, and saw a lot of common ground with commercial banks.
"Ecobank has very similar aspirations to us," he said.
"Partnerships between banks and mobile money operators are fundamental in the mobile money ecosystem, hence our long-standing partnership with Ecobank in many of our markets aimed at driving financial inclusion. We are excited to be taking this partnership to the next level as this latest development will spearhead innovative initiatives which will deepen financial access on the continent," Shuter added.
Ecobank group CEO Ade Ayeyemi said the changing landscape of digital banking and mobile telephony is creating unique opportunities for how customers are served.
"Africa will need to digitise financial services to rapidly scale up client acquisition and patronage. Ecobank's digital strategy has long been committed to ensuring transaction convenience for the market. We have made giant strides in our mission to ensure financial inclusion, and today's agreement with MTN will greatly accelerate the easy availability of banking services to the previously unbanked," Ayeyemi added.
Nigerian IPO
Meanwhile, MTN's planned initial public offering in Nigeria is on track to happen this year. Shuter told Reuters the company would provide exact terms in the next few months.
"We are well advanced with the Nigerian listing. If market conditions are appropriate, we should conclude it this year," Shuter said.
The listing on the Nigerian Stock Exchange has been on the cards for some time, and was originally planned for 2017. The mobile giant, which is currently listed on the Johannesburg Stock Exchange, promised to make a secondary listing in Nigeria as part of a 330 billion naira fine settlement arrangement with the federal government of Nigeria.
The settlement came after MTN was slapped with a N1.04 trillion fine by the Nigerian Communications Commission (NCC) in October 2015 for failing to meet a deadline to disconnect 5.1 million unregistered SIM cards in the West African nation. The fine was later reduced by 25% to N780 billion, before the amount of N330 billion was agreed on after months of negotiations; the equivalent of $1.671 billion or R25.1 billion at the time.
In a separate development, the NCC said on Tuesday it had signed a memorandum of understanding with the central bank to boost the use of mobile banking in Nigeria.
According to Reuters, Godwin Emefiele, the central bank governor, said the aim was "to produce a payment system in Nigeria, reducing cash transaction and enhancing cashless operations". He said the target was to ensure 80% of Nigerians had access to financial services by 2020 compared with 40% now.
Besides the Nigeria listing, MTN also plans to list in Ghana soon.
Under the terms of its 4G licence in Ghana, MTN's local operation is required to introduce Ghanaian investors as shareholders. MTN said in March that a public offer through a listing on the Ghana Stock Exchange is expected to be completed in the first half of 2018. MTN will offer a 35% stake in the Ghanaian business through the public offer.