Instagram's new app to take on YouTube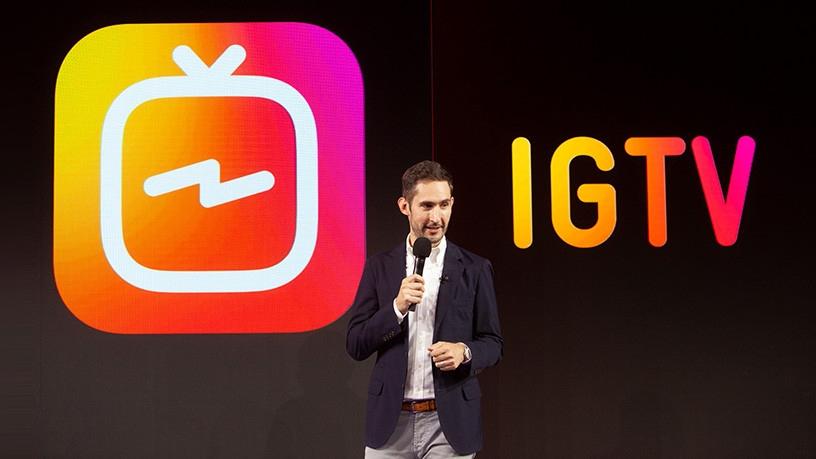 Instagram, the Facebook-owned picture-sharing social network, has reconceived how video is displayed on mobile devices and created a new standalone app that it says meets all the requirements of modern video consumption.
Called IGTV, the new app opens to vertical video auto-playing created by creators that users already follow on their Instagram account. These videos can be up to an hour long, way above the previous limit of one minute. While IGTV is a standalone app, it will also be integrated into the main app in the Stories section.
IGTV's unveiling coincides with Instagram reaching the one billion monthly active users milestone. The app was first launched in 2010 and acquired by Facebook two years later for $1 billion just before it reached 100 million users in 2013. Instagram reached 500 million users in June 2016.
All Facebook-owned apps now have over a billion users each. The main Facebook app has more than two billion users. WhatsApp has 1.5 billion and Facebook Messenger 1.3 billion.
The launch of IGTV is in line with Facebook's overall plan to become a video-first platform across all its apps over the next three years.
IGTV was announced this week in San Francisco by Instagram co-founder and CEO Kevin Systrom.
"Video is a way we hang out with friends and we pass the time, but how we watch it is changing. Teens are now watching 40% less TV than they did five years ago, and on Instagram, people are watching 60% more video in just the last year," says Systrom.
"How we watch is changing quickly, but what we watch is changing too. An entirely new category of video now exists and it is being made by creators. Teens may be watching less TV, but they are watching more creators online and the number of creators has grown exponentially. Combined, these creators reach hundreds of millions of followers and that makes Instagram one of the largest and most engaged audiences anywhere in the world."
He says while all this change is "super-exciting", Instagram thought there was a number of problems with how video was presented.
"The tools we use to watch video are old and out of date. Think about it: today we still watch videos formatted for a TV on a vertical screen, which means we either have to rotate our screen awkwardly, or watch a tiny little version and that doesn't make much sense does it?
"That's not all; video on mobile is also clunky and unnatural, and current apps make you search or browse a directory to find things you like. When was the last time you turned on a TV and then had to type in to search just to start watching? And even once you know what you want to watch, the results can be really overwhelming."
He says the goal with IGTV was to move mobile video forward and help it evolve. IGTV was built to be mobile first, simple, and for quality content to be easily discoverable.
IGTV will roll out globally over the next few weeks on Android and iOS.
Once downloaded and logged in with the user's Instagram account, videos from accounts they already follow (or other accounts Instagram thinks the user may like based on their interests) will start playing full screen. Within the app, they can also create their own videos.
Swiping up on a video lets users see similar "channels" and allows them to like, comment and send videos to friends.