LG serious about bendable screens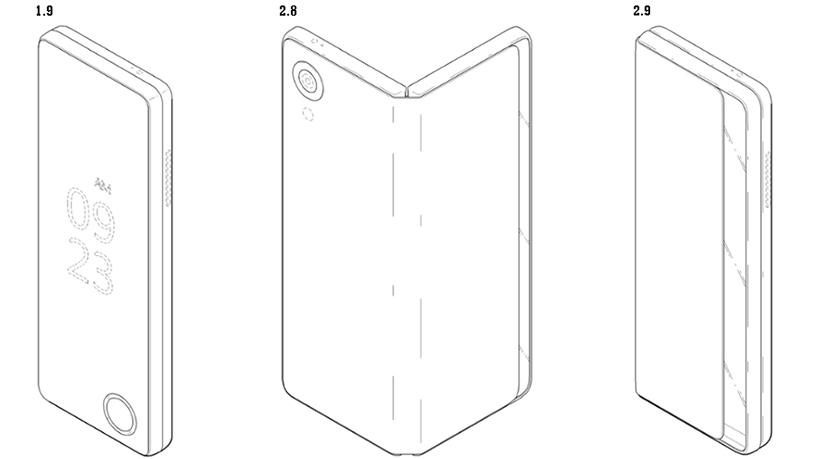 Korean hardware manufacturer LG has filed a patent for a smartphone with a display that folds out, thereby turning the device into a tablet by doubling the screen size.
The patent describes the device as: "a design for a mobile phone with a flexible display which can be folded in half".
There were two different possible ways the phone could look detailed in the patent; either foldable exactly in half with another display in the front when closed, or the fold is not exact, leaving a strip of screen showing down the side of the phone when closed.
The patent does not necessarily indicate bendable pocket displays are coming to market soon, but that LG is covering all bases.
However, the company has already showed off a prototype using similar technology. Earlier this month at CES in Las Vegas, LG displayed a prototype of a 65-inch UHD rollable OLED television screen.
LG says it was developed so the display could be rolled up and hidden when not in use, allowing for better space utilisation, or easy transportation to a different destination. This prototype highlights the distinctive technological edges and unlimited potential of OLEDs, says LG.
The TV is not yet available to purchase, and this is not LG's first foray into rollable technology. In 2016, it showcased a similar 18-inch display.
LG is not the first company to show interest in developing a foldable smartphone. In 2015, Samsung filed a patent for a flexible OLED display with a folding mechanism under the display.
There have been several other patents filed for similar ideas over the years but nothing has been released to the market yet.