VMware helps telcos unlock 5G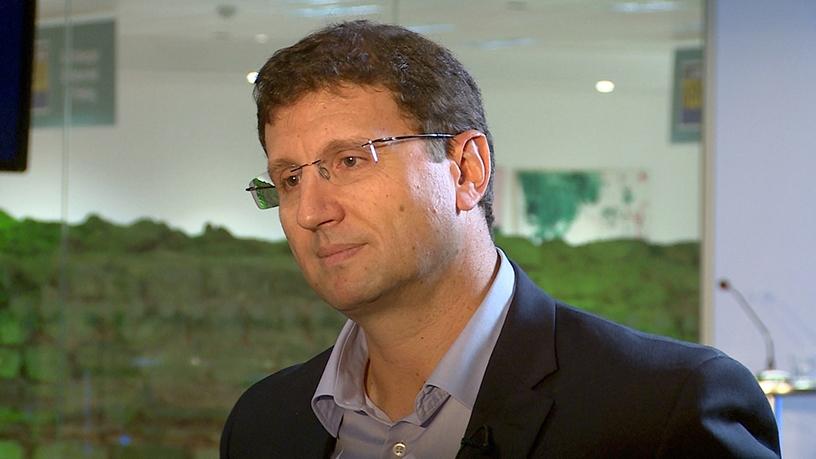 VMware has updated its NFV-OpenStack platform, which is aimed at helping telecommunications companies modernise their infrastructure and bring 5G to market.
While 5G offers vastly improved connectivity, the infrastructure required to unlock this potential also marks a step change in complexity.
Gabriele Di Piazza, VP of solutions at VMware's Telco NFV Group, told ITWeb the cloud and virtualisation technology company had been working for over a year to build telco carrier-grade features into VMware vCloud NFV-OpenStack Edition 3.0.
Network functions virtualisation (NFV) is the decoupling of functions (such as load balancing, wide area network acceleration, caching and firewalls) from hardware appliances so that they can be run in software. These functions can now be said to have been virtualised, and when combined, can deliver communication services.
VMware is working with more than 50 telcos worldwide, among them Vodafone, to modernise their architecture, much of which involves virtualisation.
The new networks will also be called upon to carry new types of communication, such as that emanating between machines, wearables, Internet of things, smart homes and smart cities. These new networks will see higher data transmission rates and speed, low latency, and will require a higher density network.
New networks
Di Piazza said as networks move to 5G, applications will require much improved levels of performance and latency. The updated platform will include a virtual switch in the data plane (or the part of the network which carries user traffic). It will also include support for container network interfaces, as VMware foresees that 5G applications will move closer to the edge of the network.
5G will also see network slicing being rolled out. This means the network architecture will be partitioned into virtual elements that will be able to support different services, such as video, or communication with vehicles.
Di Piazza said network slicing does not happen in a single place in the network.
"It's a combination of multiple factors and is only as good as the ability of the underlying infrastructure to secure the slice, reserve the resources and allocate quality of service."
Di Piazza said it is important to view containers in the context of cloud native applications and a telco network rollout.
"Architectures are evolving in 5G networks towards a distributed environment. You're seeing the separation of the control and user plane, and the mobile core is moving closer to the edge. You'll see telcos being able to use their edge to not only deliver low latency services to end-users, but also deliver a new set of applications."
Di Piazza said network applications will become increasingly cloud native and will be packaged in containers.
The transformation from a physical to virtual network has been under way for at least the last four or five years, he noted.
"Some of the complexities have been solved. And now we're dealing with the next wave: How do you move from just virtualised networks at the core to virtualised networks at the edge? This means moving from tens of locations to tens of thousands of locations."
Taking a longer view, Di Piazza said the world is becoming one of connected multi-clouds, such as private, public and telco clouds, and his company is attempting to enable connectivity across all of them.
"I think telcos will have a big role to play as the deliverers of this technology. They're both the carriers and providers of services to consumers and enterprises, and they're going to leverage cloud technologies to power the next wave of their services."