'SA government should look into deploying blockchain'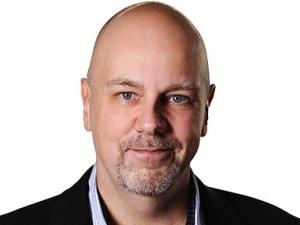 Many stories are circulating about how some countries are looking at ways of banning the use of blockchain, but the repercussions of that would be the same as trying to ban the use of the Internet.
This is according to Hans Hultgren; data modelling, blockchain and big data advisor; president of the Genesee Academy; and principal at Top of Minds, speaking at the ITWeb Business Intelligence & Analytics Summit 2018 in Johannesburg this week.
Discussing major hyper ledger initiatives across the globe, Hultgren explained that in future we will see more governments and private organisations collaborating and being at the forefront of deploying blockchain technologies across various industries, and this is something that the SA government should also look into.
"The blockchain system can be used in every industry; more countries are now using blockchain for various use cases. If you look at what's happening now across the globe, cities like Taipei in Taiwan are known as the blockchain hub due to their various blockchain deployment cases. South Korea is also using blockchain to define its technology systems. Dubai is known as the blockchain city for a reason, and California in the US is also maximising the use of the technology."
Blockchain, he added, is a massive enabling technology that can be deployed in millions of use cases, with some governments even using it to conduct their citizen's voter registration processes.
"When the voter registration process is blockchain-based, voter fraud is tossed out of the window. And this will allow people living abroad to also register from wherever they are based."
When the blockchain is viewed from a technology perspective, he continued, it's actually perceived a fabric instead of an architectural framework, and this equips it with a lot of capabilities, mainly its immutable identity.
"Blockchain's immutable identity allows us to have trust in the system, in other words even if I don't have 100% trust in another user of the system, I know the framework itself can provide me with the perfect trust - because it has a trusted framework that is open, visible, and affordable. So the framework cannot be compromised and this enables it to tie into the voting registration process."
Blockchain, he added, can also assist in the adequate management and leveraging of data, an area in which most organisations are failing dismally.
"Most organisations do a pretty horrible job in leveraging the data they have, there is a lot of positive things that can be done to better leverage an organisation's data. With things like data-as-a service and business intelligence-as- a -service, we're seeing more data scientists looking into skills to learn how to better leverage data and we have a long way to go.
"This is partly why the rise of the data scientist has in the last five years gone from zero to taking over the industry in a very short space of time. We need to put in more efforts to make the organisations and their stakeholders to work with data in a more effective way," he concluded.