Green is the new gold standard
Local ICT leaders and experts should be playing a greater role in addressing environmentally-sustainable IT goals.
Despite the urgent need to transition into a more sustainable nation, South Africa ranks poorly, coming in at 19th position among the G20 nations in its ability to apply IT to curb CO2 emissions.
Goal 13 of the Sustainable Development Goals 2030 calls on nations to take urgent action to combat climate change and its repercussions.
However, the Industrial Development Corporation ranks South Africa at 13th position, as one of the leading CO2 emitters across the globe. The same report estimates that by adopting technology, South Africa can reduce its baseline CO2 emissions of 342 million tonnes by 101.4 million tonnes.
Despite this major opportunity to contribute to global sustainability efforts, and enormous pressure from several stakeholder groups to address corporate social responsibility and business sustainability concerns, South African organisations continue to lag in their adoption of ICT to reduce carbon emissions.
IT leaders and experts should be playing a greater role in addressing sustainable IT goals, and IT units should contribute to sustainable practices and novel approaches for organisations to contribute to combating climate change.
Green IT barriers
Virtualisation and cloud technologies can play a pivotal role in reducing the IT supply chain's environmental footprint. Despite the potential advantages of these technologies, organisations face many barriers in ensuring the benefits of green IT are realised.
For one, a lack of awareness among IT professionals on the contribution of green IT to environmental sustainability derails the pace at which it is adopted. Additionally, there is a lack of knowledge about organisational and environmental policies, which creates a barrier to utilising its productivity-enhancing benefits.
Virtualisation and cloud technologies can play a pivotal role in reducing the IT supply chain's environmental footprint.
Another major barrier to the implementation of green technology is a lack of technical skills. Workers with insufficient environmental management knowledge are also hesitant to implement green practices.
Financial difficulties, particularly in developing nations, is also one of the major obstacles to adopting more sustainable innovations.
However, it appears that environmental sustainability may not be the main driver for implementing green IT. Rather, reducing operational costs appears to be the chief driving force for green IT. For example, organisations that adopt power management solutions in the short-term can reduce their long-term running costs.
Green IT regulatory drivers
Regulatory pressures and incentives play an important role towards green IT adoption. Incentives and rewards from governments can help to accelerate green practice acceptance.
In countries like Denmark, for example, businesses are required by law to include a "green budget" in their yearly reports, and companies there tend to comply with environmental laws, rules and standards.
In South Africa, although legislation and regulation exist, some critics argue they are inadequate and too poorly enforced to have any significant effect.
The International Standards Organisation (ISO) 14001 certification programme, which represents state-of-the-art environmental management practice globally, is one way the South African Bureau of Standards actively supports environmental conservation.
Environmental compliance is also supported by the organisation's internal environmental policies, environmental excellence awards, and the adoption of environmental certifications like the ISO 14001. Competitive pressures also drive some organisations to adopt green IT.
Organisational readiness
Key green IT readiness factors include top management support and building a sustainability culture. Top management commitment is one of the main drivers for implementing green supply chain management.
Executives also have a significant impact on building a sustainability culture and company-wide decision-making processes through their dedication and leadership, which they can demonstrate by providing staff with the necessary resources to support sustainability projects.
A sustainability culture should be embedded in companies. In decisions and initiatives influenced by environmental training, the organisation can begin to embrace environmental change.
An integrated culture for sustainability and ethical practices can emphasise the efforts to accomplish sustainability objectives.
Exogenous shocks
Events such as disasters, wars and even negative media publicity have the potential to disrupt the underlying resistance structures that inhibit the ability, willingness and urgency for green IT adoption.
The COVID-19 pandemic showed the influence of a crisis in green IT adoption. The pandemic initiated an emergency response at many firms and thus became a catalyst, as they were forced to implement precautionary measures such as technologies to support remote work practices.
Unfortunately, this suggests many organisations are employing a reactive approach to green IT.
Driving green IT adoption
Supporting green IT adoption is an important topic in the fields of information systems, business sustainability and corporate social responsibility.
It is facilitated by effective policies that provide guidance on roles, responsibilities and procedures. The presence of clearly-defined green IT policies can help organisations to drive green IT behaviour.
There are obvious economic benefits, such as cost reduction, that should encourage companies to adopt green IT. Adoption is also motivated by the organisation's desire to gain a competitive advantage through engaging green IT initiatives that promote its image.
An organisation's readiness to adopt practices such as recycling is largely embedded in the organisational culture, driven by regulatory compliance, corporate image, cost-saving and a concern about reducing environmental pollution.
The insights into the influence of the COVID-19 crisis on green IT, and recent research on crisis management, suggest that to ensure firms drive these initiatives more effectively, leaders should reframe and reposition it in their business sustainability and corporate social responsibility programmes with greater urgency.
To sum up, green IT adoption is unlikely to be successful without effective leadership and a cultural transformation.
* Based on a paper with graduate student Isaac Muranganwa, in the South African Journal of Industrial Engineering.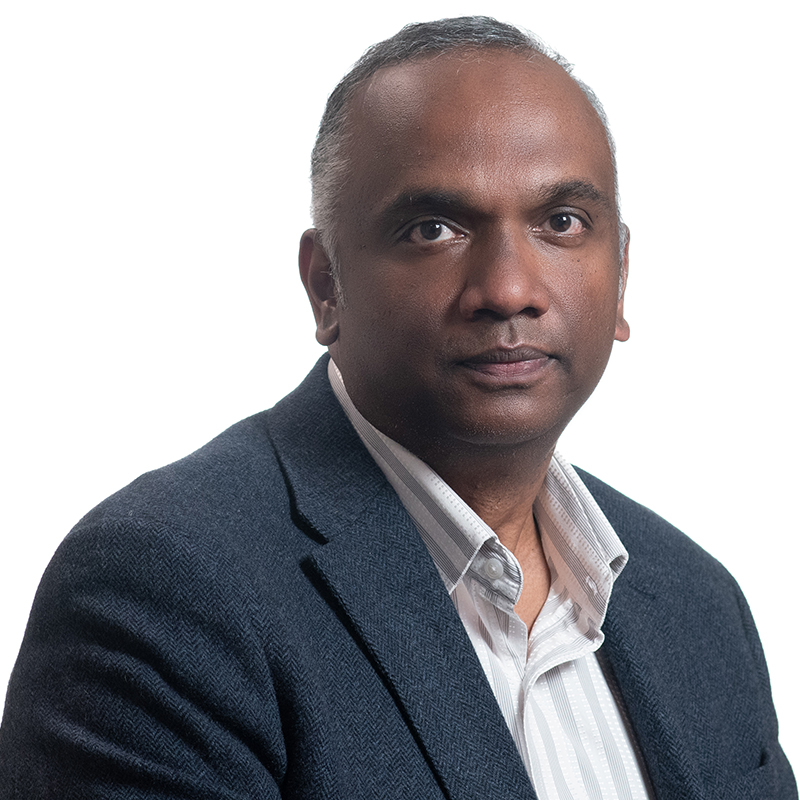 Professor in Information Systems (IS) at the Wits School of Business Sciences.

Rennie Naidoo is a professor in Information Systems (IS) at the Wits School of Business Sciences. An established NRF-rated researcher, his focus areas include data science, sustainable IT, artificial intelligence and cyber security.
Naidoo earned a Master of Commerce in Information Systems (with Distinction) from the University of the Witwatersrand and a PhD in Information Technology from the University of Pretoria. His research appears in leading scholarly journals, such as the Journal of Strategic Information Systems and the European Journal of Information Systems.
He has presented at premier academic conferences, including the International Conference on Information Systems and Hawaii International Conference on System Sciences.
Devoted to lifelong learning and scholarship, he mentors students at the Master's and PhD levels at Wits. He actively serves the IS profession as a member of the Association for Information Systems and the South African Institute for Computer Scientists and Information Technologists.