SASSA fumbles social grants payments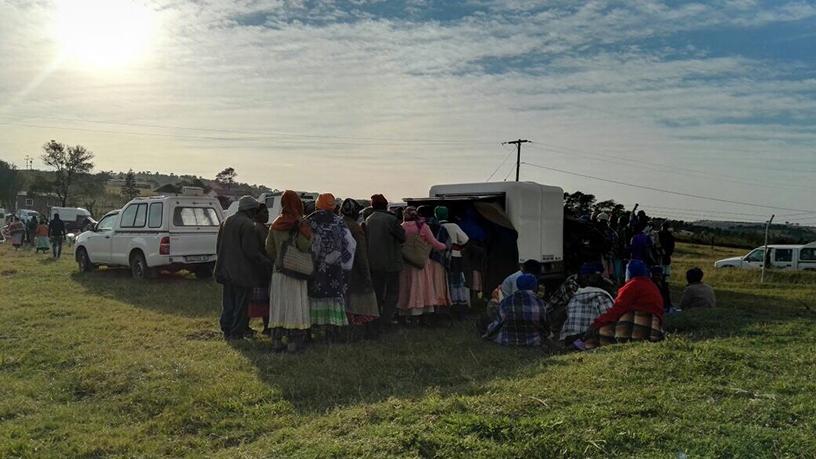 While it seemed all was on track for the South African Social Security Agency (SASSA) to administer social grants through the SA Post Office (SAPO) in July, the process has been beset with technical glitches, resulting in non-payments to some beneficiaries.
As the July payment cycle kicked off, SASSA beneficiaries that access their funds through electronic means like ATMs did not receive their payments. According to the social security agency, technical glitches have affected payment to about 8% beneficiaries.
Acting SASSA CEO Abraham Mahlangu explained the problem is the result of a process of changing from an old to a new payment system for social grants. "SASSA is also in the process of phasing out Cash Paymaster Services (CPS), as directed by the Constitutional Court, and introducing the SAPO to pay social grants."
Mahlangu has urged beneficiaries to wait out the situation for at least three days before they withdraw their social grants.
"SASSA wishes to apologise for the inconvenience caused to the beneficiaries. SASSA and SAPO are working tirelessly to find a solution to this problem and ensure all beneficiary services are restored in the shortest possible time. We further undertake to keep our beneficiaries informed," he states.
Solid planning required
When government designated SAPO to manage and distribute SASSA payments, there was a lot of scepticism about how the government entity would handle the mammoth task of paying more than 10 million beneficiaries without any interruptions.
In February, Herman Kotze, CEO of CPS parent company Net1 UEPS Technologies, told ITWeb the national postal service needed to iron out a few key issues before distributing social grants.
Kotze highlighted that SAPO needed clear systems in place to issue cards to beneficiaries, as well as assert how it will maintain the integrity of the biometrics verification systems. Net1 previously stated it saves the South African government R2 billion per annum through the identification and removal of fraudulent beneficiaries.
SASSA has relied on the services of CPS to pay 10.8 million beneficiaries through cash payments, direct deposits and electronic payments.
Before the CPS contract was scheduled to end on 31 March, SASSA approached the Constitutional Court (ConCourt) to request an extension of the contract while it phased out CPS and phased in SAPO.
According to the social security agency, the request to extend the contract was also to ensure payments at cash pay points. Neither SAPO nor SASSA had a solution for how to pay those social grant recipients.
The ConCourt granted another six-month extension from 1 April to 30 September, leaving CPS to still assist with payment support to 2.8 million recipients at cash pay points. Using vehicles equipped with biometrics, the paymaster distributes money to the social grant recipients at pay points.
Grievances pile up
Although SASSA has urged patience and committed to paying social grants in full, some recipients took to social media to air their grievances and slam the social security agency.
Pensioners at some branches in the Eastern Cape are reportedly being turned away from collecting their monies and told to come back time and time again without receiving payment. Attempts to get assistance and sort out these issues by calling SASSA's toll-free number have reportedly not yielded any positive results.
Meanwhile, as SASSA tries to tackle payment issues, the agency is also dealing with issues of industrial action by its workers.
Thousands of SASSA workers belonging to the Public Servants Association trade union reportedly downed tools on Monday over wages at the social security agency.
Social development minister Susan Shabangu filed an urgent interdict with the Labour Court yesterday in an attempt to stop a strike by SASSA employees. The minister argues the workers' strike action will potentially affect the flow of social grants distribution.
The court will today decide whether the workers fall under essential services.