If a man wants a horse, give him a horse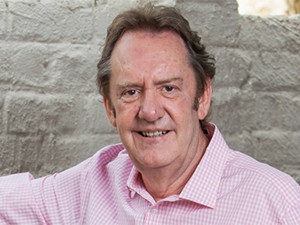 In the William Shakespeare play Richard III, Richard loses his horse in battle and is forced to continue the fight on foot. In desperation, he cries out: "A horse! A horse! My kingdom for a horse!"
According to B2B consultant Mark Eardley, if we think of Richard as a customer, providing him with a positive experience is all about meeting his needs. And what does he need? Well, a horse, of course.
Response is critical to Richard; he needs to know that someone understands his challenges and will solve his problem, continues Eardley. What he doesn't need is a status report informing him that a horse will definitely arrive before close of battle today. While he may not detail when he needs that horse, you as a brand know that he needs one now. The quality of horse is less important for Richard given his desperation. As for price, Richard makes it clear that things like total cost of ownership, return-on-investment, discount structures and payment terms are totally irrelevant. He's willing to give his kingdom for a new steed.
If we look at Richard's story, adds Eardley, you need to analyse all the ways you can create value for your customer in order to motivate them to buy from you.
"Your call is extremely important to us. Please hold."
"For large orders, press 1."
"Please hold while we transfer you to the relevant person."
"Your call is extremely important to us."
"We are now transferring your call to the relevant department. Please hold."
Most of us will have experienced some version of this kind of interaction with businesses. But this type of thing is no longer good enough. "From the switchboard to the executive board, customer experience is all about being the brand," says Eardley.
Today's customers expect a personalised experience throughout their engagement lifecycle with a business, agrees Sheryl-Lynn Omar, CEM manager, Striata SA. "At the very least, they expect to be addressed correctly by name and for the content of any communication to be relevant to their interests. Brands cannot increase engagement, build loyalty and achieve retention without being able to tailor their interaction with a customer according to their life stage, stated preferences and historical behaviour."
Were you trying to target Richard again in the future, you'd take his previous battle preferences, needs and buyer behaviour into consideration when trying to sell him other battle-friendly modes of transport.
Keeping things social
For Nir Tenzer, operations and marketing manager of Microsoft SA, companies looking to provide more personalised customer experiences should use technology to engage customers at the right moment, in the right place, in the right way. "Social enables brands and businesses to have conversations with their customers. Unlike other channels of mass communication like TV ads, newspaper advertisements and billboards, social is a two-way channel that helps foster customer engagement." Companies that are getting their social strategy right gain insights into customer pain points and join conversations in relevant online communities, which boosts customer retention and loyalty.
Social media makes a bad experience much more visible, but it can do the same for a good experience, making it an excellent word of mouth tool, states Gary Allemann, MD at Master Data Management. The reality is that social makes it easier for customers to voice their opinions about your product or service - and to do so to a much wider audience. "Social media has become a mechanism for customers to publicly voice their complaints. Due to this, organisations looking to exploit social media need to have a working strategy on how to manage unhappy customers."
Unlike other channels of mass communication like TV ads, newspaper advertisements and billboards, social is a two-way channel that helps foster customer engagement.

Nir Tenzer, Microsoft SA
Nicholas Leck, Microsoft Solutions executive at EOH MC, shares this sentiment. He believes that the impact of social on the local customer experience landscape is largely about customer complaints. As such, Leck cites customer complaints management as being the cornerstone of modern customer experience management. "Hello Peter was the leader in customer complaints for a number of years until Facebook and Twitter gave customers a real voice. Social media has given the customer a far greater reach, making big and small brands alike sit up and take action."
Customers who are tired of being subjected to the poor service from call centre or switchboard staff described above now have a silver bullet in the form of social networks.
More channels = more insights
Customers are connecting with companies in more ways than ever, says Tenzer: e-mail, mobile, social, IMs. "Which one should you focus on and create great customer experiences for? The answer is the one that your customer is using. Which is all of them." Understanding customers and their expectations is the first step to providing effortless experiences, he says, pointing out that 89% of companies with strong omni-channel customer engagement retain their customers; that figure drops to 33% for companies with weak omni-channel engagement.
"Omni-channel is not about all channels - it's about moving customers between channels in a seamless manner," notes Omar, adding that as digital customer engagement increases, physical contact between a business and its customers declines. She adds that smart brands will use digital touch points to enhance the entire customer experience even when the customer is using a physical touch point. "A well-timed e-mail sent immediately after an appliance purchase with a video explaining how the product works, for example, can make all the difference in whether that customer returns to buy another."
Social media has given the customer a far greater reach, making big and small brands alike sit up and take action.

Nicholas Leck, EOH MC
Something like mobile plays a very important role in overall customer experience management, says Omar. Smartphones are the most common starting point for online activities and certain crucial and high-impact points in the customer journey take place on a mobile, like searching, comparison and shopping, she notes. "Just because mobile has a narrower screen does not mean that the experience should be diminished or be simpler; it's about delivering the right experience to the right device. The content can remain the same ? it's the presentation layer that must change to deliver the best possible customer experience."
On an average day, a customer is exposed to close to 3 000 media messages; they will pay attention to just 52 of these messages and will positively remember a mere four, concludes Leck. "The value of personalisation lies in relevance. People appreciate brands that take the time and make the effort to understand their preferences, needs and wants. Information that is targeted to my specific interests and challenges will at the very least help me become more knowledgeable, if not spend money."
Social, mobile, analytics, cloud
For Nkosi Khumalo, applications sales director at Oracle SA, there are four key technology trends that have emerged as a result of the digital transformation that affect customer experience management. This is what businesses should be aware of:
Social: Today, groups are formed on social platforms and are key communication platforms, even within business environments. Apps like ERP and CRM should enable people to communicate in a social way. Seamless integration of these apps is key to translating social interactions into potential revenue streams.
Mobile: Most South Africans have their first taste of technology via the mobile phone. These users leverage innovations from a handheld device. Tailoring digital experiences to function effectively on mobile is the cornerstone of successful customer experience management.
Analytics: Businesses can consolidate information from different platforms and present it in an aggregated manner to achieve a more holistic view of their customers. This allows businesses to analyse consumers and understand what makes them tick in order to create better customer experiences.
Cloud: At the base of the these trends lies cloud, which enables the above three trends to thrive. Cloud allows the end-user to access technology from anywhere in the world without worrying where data is hosted and providing capacity as and when the need arises in a scalable manner enables the execution of the above trends.
The power of people
While JP Kloppers, CEO of BrandsEye, acknowledges the value of digitisation, smart innovations and analytics, he believes that people remain at the core of good customer experience. Even the best artificial intelligence in the world, IBM Watson, struggles with machine learning, especially when it comes to understanding complex social nuances such as slang, sarcasm and local vernacular, he says. By including humans not only in the initial setup of an artificial intelligence platform, but throughout the process, one is able to keep track of the conversation, which helps a business understand what is driving sentiment towards their brand.
Combining human intuition and AI, BrandsEye successfully predicted the outcome of the Brexit vote, which saw the UK deciding to leave the European Union. According to Kloppers, they made this prediction by analysing social conversations and looking at the sentiment expressed by people. "We could understand en masse just how people in the UK felt about Brexit. Using humans means we could cut through the social noise and accurately decipher just how people felt. Using standard statistical modelling, we could then apply that understanding in real time to the whole population to get an accurate indication of the way in which the vote was likely to go."
He goes so far as to asset that a business can'tget to the same level of insight from social media data without using people. "Fundamentally, people speaking on social media to or about brands is a human communication problem. Approaching it from a big data or AI angle misses the heart of the issue: your customer trying to engage with you."
This article was first published in the November 2016 edition of ITWeb Brainstorm magazine. To read more, go to the Brainstorm website.