Practitioners debate key challenges, opportunities for HR profession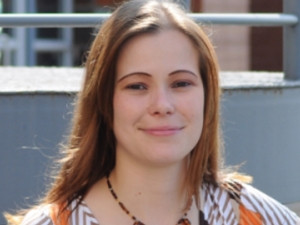 Sage VIP, a leading HR and payroll software and services provider in South Africa and Africa at large, recently hosted the p2t HR Conference for HR and organisation development (OD) practitioners.
"The conference was a true learning experience and an excellent opportunity for practitioners to discuss, debate and clarify the meaning of integration between people, processes and technology," said Jenny Venter, a Consulting Manager for Organisational Development at Sage VIP.
In his keynote address, Marius Meyer, CEO from the South African Board for People Practices (SABPP), said: "It is important for the HR profession to be guided by formalised and specific standards." According to Meyer, the current draft standard of practice will be finalised before the end of 2013. He encouraged the HR community to contact the SABPP and provide their input to the draft document.
Frank de Beer, Industrial Psychologist at Sage VIP, encouraged a debate around the impact of broken job structures on HR. He said: "Job structures are unique to every organisation and the key is to ensure that it supports the organisational purpose."
Jason Bonehill, Industrial Psychologist at Sage VIP, challenged practitioners to critically consider the meaning of performance management for their organisations. During a workshop, practitioners continued to explore the challenges in moving performance management from practice to culture.
Venter said: "The major themes that emerged during this session, as the delegates shared their experiences, were that management support is the key to driving a performance culture."
Karen Ekron, Head of Recruitment Consulting at Sage VIP, provided a comprehensive presentation on the challenges of selecting and implementing technology within the recruitment space, and shared how the South African context can influence these technology decisions. According to Ekron, it is important to be clear on what you want to achieve with your recruitment technology. "Recruiters usually need a combination of software solutions, and it is therefore important that they ensure compatible technology platforms in the recruitment space," said Ekron.
Dr Louise van Rhyn, Founder of Symphonia for South Africa, a non-profit organisation, who leads and initiate projects that are intended to engage South Africans in the process of nation building, was also present. She shared the 'partnership for possibility' leadership programme with practitioners. "The goal of this national change project is to achieve quality education in South Africa by 2022. The main elements of the programme include the partnering of business leaders and school principals in a co-learning and co-action partnership, and 113 business leaders in South Africa are already making a difference to the quality of education of approximately 94 000 children, by partnering with school principals," said Van Ryn. "The programme is accredited by the University of the Western Cape and can be included in skills development and BBBEE reporting."
Otto Pretorius, principal thought leader and director at QBit, a business consulting company, led a debate on the link between strategy, the operating model, practices, processes and tasks. Organisations often attempt to fix broken organisational processes with technology, without understanding the underlying causes of the dysfunction experienced.
Pretorius commented: "Technology can't fix a broken business; it just makes broken things happen faster." In order to ensure that HR processes are integrated, HR practitioners need an operating model for HR that can be translated into an HRIS. Pretorius introduced practitioners to an HR operating model called Standard Integrated People Practices (SIPP), which is accredited with the SABPP. SIPP is a work-centric model where all processes flow from an understanding of work in the organisation.
Pretorius explained: "When studying HR processes, a significant realisation is that HR is not a sequential process. It is a vast network of intertwined business processes that can be triggered in what seems to be a random order. Understanding current and future requirements of work, how we define levels of accountability, define output, competency models and pay models (including grading), all integrate through a proper understanding of work. SIPP is a framework that allows HR practitioners to create this integrated understanding of work and processes in the organisation."
Renate Landman, Executive Coach and Facilitator, representing The Human Edge and Worldsview Academy, introduced practitioners to the Influencer Change model. Landman shared case studies where some of the most challenging behaviours have been changed by identifying the end result, designing the small number of vital behaviours that will produce that result, and leveraging six sources of influence that create an environment where it is easy for people to engage in these vital behaviours. Landman explained: "The Influencer model was designed after decades of studying individuals who achieved sustainable behavioural change in challenging environments and who had the data to prove the change."
Craig Yeatman, CEO from Worldsview Academy (an organisation that specialises in Organisation Development), facilitated a workshop titled: 'the Establishment and Adaptation Landscape'. At the session, practitioners could not only network with other professionals, but also debate in detail the true meaning of organisation development.
Practitioners had the opportunity to walk around on the Establishment and Adaptation (E&A) Landscape of Organisation Development and plot organisational issues.
Yeatman explained: "Unlike other change frameworks, the E&A Landscape of Organisation Development simultaneously and appropriately works with the human and the organising systems. The E&A Landscape is made up of 25 fields - each of which is a unique aspect of the organisation in a unique phase of adaptation, providing a platform for intervention selection and monitoring over long periods of time across multiple interventions."
"The p2t HR Conference was a true community of practice for HR and OD practitioners, allowing them the opportunity to engage with each other, share their experience, and challenging them to think differently about their organisational challenges," concluded Venter.
For more information about the presentations, please visit: www.vippayroll.co.za.