Sunspace deal paid up
The satellite company's trustees will now file a notice of termination of the business rescue process.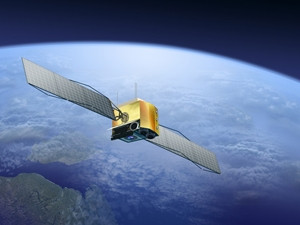 The Department of Science and Technology (DST) has paid the second tranche of the purchase price for satellite company Sunspace, bringing to an end the embattled company's ordeal to pay creditors.
The department, early last year, offered to buy Sunspace for R55 million, and paid the first R27.5 million installment in August. The department's purchase of the satellite manufacturing company was the only viable solution after it hit a difficult period due to a lack of government support.
Tygerberg Trustees notes, in its latest report to creditors, that it has now received the second payment and has paid out the amounts in terms of the business rescue plan adopted last year. The company is now set to file a notice with the Companies and Intellectual Property Commission terminating the business rescue process.
Sunspace battled for several years before it was bailed out by the department. However, before the August payment, staff had not been paid for two years, but have now finally received some relief.
Sunspace is involved in low-earth orbit satellite development, design, building, integration, testing and commissioning. However, it was under-capitalised and was not able to pay creditors. Without government support, Sunspace could not grow and prosper.
Paid in full
Tygerberg Trustees notes it will be paying tax that will be due on salaries that will be paid over to former staff. Most of Sunspace's employees moved to Denel, which has created a unit to host the intellectual property and capabilities, based in Stellenbosch.
Denel has since created Spaceteq, incorporating Sunspace, which aims to develop a multispectral, high-resolution Earth-observation satellite called EO-Sat1, for operation by 2017.
The DST's bid for Sunspace was agreed to by the majority of stakeholders who voted on the business rescue proposal, a situation the satellite maker found itself in as it was unable to pay creditors, and has not paid staff for more than two years.
The plan noted its precarious financial position was not caused by the incompetence or neglect of directors or staff. "In fact, just the opposite is true. It is remarkable what the company achieved with the limited financial sources available, and with the required government support sadly lacking, notwithstanding numerous decisions and undertakings to do so."
The alternative to the proposed business rescue plan was liquidation, which would have left it with a shortfall of R150 million. Accepting the DST's proposal trimmed the shortfall to R103.5 million.
The DST's offer followed Cabinet's approval, in March 2011, that would see the state take up between 55% and 60%, allowing Sunspace to lean on government to fill its order books, at an estimated cost of R100 million. However, science and technology minister Derek Hanekom later said government would only invest if Sunspace provided a viable business case to demonstrate its long-term sustainability.