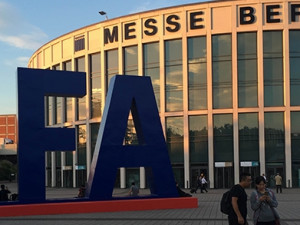 The annual global press conference that unpacks tech trends and gives a preview of upcoming products to be shown at the IFA 2017 trade show in September, is taking place in Lisbon, Portugal.
IFA, or Internationale Funkausstellung Berlin, which means 'international radio exhibition' in German, was started in the 1920s. The annual show was originally set up to exhibit the latest in radio technology. It has since shifted focus and now showcases the latest consumer tech products and home appliances.
Every year, in the months leading up to the main event in September, a global press conference is held, where journalists are invited to hear market insights and see gadgets that are expected to take centre stage at the next trade show.
This year, over 300 journalists from over 50 countries are attending the event. Although the IFA event is largely European-focused, there is growing interest in what is happening in Africa. There are representatives from seven African countries, including SA, Nigeria, Kenya, Ghana, Mauritius, Algeria and Uganda.
Insights expected to be shared over the course of the weekend are the future of television, audio and healthcare, and how technology and big data will influence these sectors.
Feedback from last year's exhibition shows there were over 1 800 exhibitors with 240 000 visitors over the course of a week.
IFA says there was an expected order volume of EUR4.5 billion (R63.4 billion). Last year's show spotlighted the smart kitchen, connected car, virtual realities and the Internet of things.