1Life intros chatbot for Facebook interactions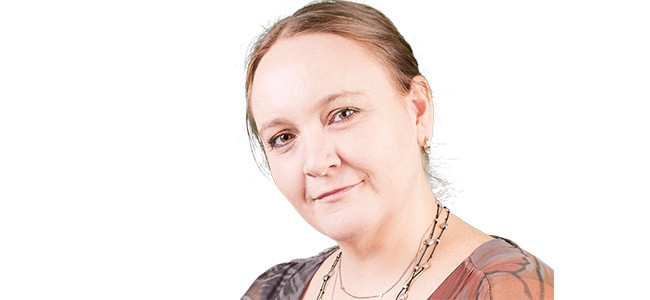 Direct life insurer 1Life has introduced a chatbot to engage with customers on its Facebook page.
According to the company, the chatbot, named Emily, is the first of its kind for the local long-term insurance industry. Emily provides a basic life insurance quote to clients via Facebook Messenger, by requesting profile information such as age, smoking habits, etc to assess their risk profile.
In comparison to having human staff responding to queries, 1Life says Emily is more efficient as she is available around the clock, responding to a higher number of queries, and making life less complicated for consumers. She also possesses human traits, adding a bit of quirky conversations in between the questionnaire.
Laurence Hillman, MD of 1Life, explains: "As a business, there's no denying that advancements of digitalisation and more specifically, social media platforms, have greatly affected the way in which our business operations are required to run.
"When you look at how a platform such as Facebook has grown exponentially in SA, with a reported 14 million users, it was only fitting that we created a solution in this space - synonymous with our multi-channel approach - and enable consumers to engage with us directly. Emily has enabled us to do just that."
Katharine Liese, GM of marketing at 1Life, says users can engage with Emily by using Facebook Messenger through PC or mobile phone.
"With around 62 000 followers on Facebook, it is our largest social media platform, so we've specifically developed Emily for Facebook. At the moment, she has limited functionality, focusing only on insurance quotes. However, in future, Emily will be able to provide a wide range of product information and conduct tutorials. We will also consider taking the chatbot onto other social media platforms including our Web site," she explains.
Emily is developed on a basic format of Facebook Messenger bots and there are endless opportunities to integrate and migrate her to further develop her capabilities, Liese points out.
"She uses algorithms combined with pivot tables - a data processing tool used to query, organise and summarise data in order to calculate the premiums based on the user profiles. The client is still required to do underwriting after getting their quotation," she notes.
"Customer centricity has always been key for us as a brand as it forms the very foundation of our operations. Therefore, where consumers go, we follow. Operating in the type of industry we do, it is critical for businesses to be aware of, and embrace, ongoing consumer trends, including those of the millennial generation, who have a strong inclination towards technological convenience," says Hillman.
They have transformed the way in which businesses operate, and Emily will help us not only bring innovation to the fore within the industry but very importantly, meet different needs by providing options to engage in a way that consumers are most comfortable with," concludes Hillman.