WiFi Assist data drain not only SA problem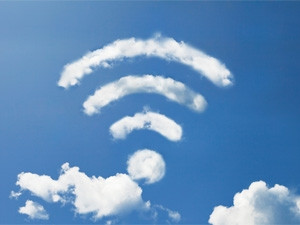 A class-action lawsuit has been handed to Apple, alleging it failed to properly inform iPhone owners about data costs that may occur with WiFi Assist ? a new iOS 9 feature, turned on by default.
WiFi Assist aims to provide users with a seamless Internet connection by detecting when the device is experiencing weak or slow WiFi signal, and automatically switches to the user's data.
This feature caused a stir on social media because it is turned on by default with the new update and resulted in unexpected large data bills. This is especially a problem in places such as South Africa, where unlimited data contracts are expensive and users rely on WiFi to consume media and browse the Internet.
It was thought the feature made sense in America and Europe, as many iPhone owners will have an unlimited data contract. However, a California-based couple is suing the tech company for misleading them, and has called for Apple to reimburse customers.
According to Apple Insider, the couple claims damages will be in excess of $5 million.
The couple says Apple only placed a notice on its Web site about the data-draining feature after the fact and did not give iPhone owners sufficient warning.
"Defendant's above corrective action, however, still downplays the possible data overcharges a user could incur," the suit reads.
"Reasonable and average consumers use their iPhones for streaming of music, videos, and running various applications ? all of which can use significant data. Defendant's corrective statement does not disclose any basis for its conclusion that an average consumer would not see much increase in cellular usage."
Apple users are able to turn off this feature by going to settings, then the cellular option. Once there, scroll down to the bottom of the menu, where WiFi Assist can be turned off.