E-toll saga concludes with solid go-live date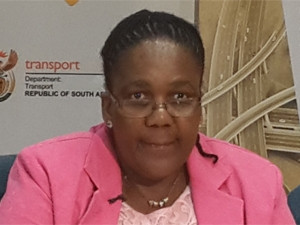 E-tolling on Gauteng's highways will commence on 3 December and those who do not have e-tags will pay double, while those who do not pay their e-toll bill will be subject to the strictest enforcement of the law.
This came from transport minister Dipuo Peters, addressing a media crowd at a briefing called to announce the news Gauteng has been waiting for - mainly with trepidation - for months.
Joined by a panel of representatives from the SA National Roads Agency (Sanral) and Department of Transport (DOT), Peters told media at Sanral's Pretoria headquarters this morning that she had considered public submissions on gazetted e-toll over the month to 9 November, and that the system would go live early next month.
Peters says she is confident Sanral will be able to execute e-tolling "exceptionally", a premise she says is based on the "world-class" electronic tolling system it has built.
Flanked by deputy transport minister Lydia Sindisiwe Chikunga and Gauteng roads and transport MEC Ismail Vadi, the minister outlined the advantages Sanral's open road tolling and road monitoring systems have brought to motorists in SA, as well as Gauteng - the country's economic hub - and said: "This all comes at a cost."
Fielding journalists' questions alongside Peters, Sanral CEO Nazir Alli said systems were in place and ready to handle e-toll offenders. He said a "normal debt collection process" will be followed - a process that includes invoicing, a seven-day grace period, reminders, summons and, finally, court proceedings.
Alli said, however, he has faith in the people of SA - a nation he believes is inherently law-abiding. In the month since e-toll tariffs were gazetted, he noted, 100 000 e-tags were suddenly purchased. "I am confident people will embrace the system now. I think many were just waiting for this day and this announcement." He said Sanral expects e-tags to be taken up in volume from today on.
Dispelling a bout of "myths" surrounding e-tolling, Alli said it must be made clear Sanral has always had the mandate to prosecute motorists that do not pay for the use of tolled roads and the courts are able to handle motorists who may not comply now, just as they have been able to handle lawbreakers since the Sanral Act was brought in, in 1998.
"There are also rumours doing the rounds that government-owned vehicles will be exempt from e-tolling. This is not true; government vehicles will pay e-tolls just like everybody else."
Ultimately, said Peters, Gauteng's roads were a ticking time bomb waiting to explode with escalating traffic volumes and the government had to react with the multibillion-rand Gauteng Freeway Improvement Project, out of which e-tolling was born.
"[Our roads] were reaching crisis point [and] - as a responsible government - we had to respond with the urgency we did."
She said a conservative estimate revealed a R15 million dent is made to the country's economy for every hour of congestion on the highways.
The fact that e-toll tariffs have been reduced, she said, shows government is mindful of its citizens' needs.
The department's issuing of a solid e-toll commencement date comes about a year after a false alarm that got many up in arms after then transport minister Ben Martins' said e-tolling would go live around Christmas Eve last year.