Businesses go digital to bolster customer experience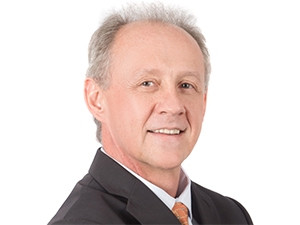 2017 will see more businesses focusing on digital transformation and the primary motivation behind this strategy will be to align and improve customer experience - which may catch some decision-makers off guard.
This is according to Ian Goss-Ross, CEO of ICT services and solutions firm Elingo, who explains that in today's 'digital-first service-first' business environment, companies are under pressure to deliver customer service and a 'real customer experience'.
Goss-Ross believes this period of digital disruption will be centred on using digital technologies to improve customer experience and automatically eliminate those organisations that are struggling to keep up with customer demands.
"Those businesses that do position themselves to integrate technology and automate systems will be able to guarantee that customers enjoy a streamlined experience on all levels of engagement with a company. Constant disruption will happen and we will experience the secondary effects of the disruption as digital disruption will create more opportunities.
Companies will be challenged to automate manual tasks or processes so that they can give more attention to the demands of digital disruption transformation. Businesses will be looking for quick gains by implementing process automation in order to stay current, he adds.
"Elingo executives believe the Internet of things is slowly taking off and there will be more prevalent use of connected devices going forward. This includes everything from mobile phones, activity health trackers to vehicle trackers, but the general consumer is still far too relaxed about security and privacy," notes Goss-Ross.
According to a recent research by Oracle, innovations such as artificial intelligence and virtual reality (VR) will reshape customer experience by 2020, allowing brands to better cater to digital customers who increasingly favour self-service to human interaction.
"The relationship brands have with their customers is set to undergo a technological revolution causing the number of human-to-human interactions to fall significantly. Companies are moving further away from real-life, human interactions into an age of advanced self-service. Seventy-seven percent of brands expect to provide customer experiences through virtual reality in the next four years, while 79% expect to serve customers through chatbots," notes the report.
Kevin Dherman, chief innovation officer at SYSPRO, says as businesses globally seek to reduce overheads while boosting customer service and efficiency, there is a meteoric rise of the chatbot and artificial intelligence, linked to automated and intelligent self-service.
"The chatbot ensures a consistent messaging and customer service within the organisation, creating a consistent customer experience. Also, the bot doesn't need to be trained up like a human; it gets programmed and it's ready to interact with the customer on the device of their choice as well as using the social media they are most comfortable with," asserts Dherman.