The benefits of adopting and implementing standards
Max Blecher is the chairperson of South African National Standards Body mirror committee on IT Service Management and IT Governance and MD, Virtual Alliance. He has over 25 years' experience in the IT industry.
ITWeb: How did you get into the business of regulations and standards, and what is it about your current role that interests and/challenges you most?
Blecher: Getting into the world of regulations and standards is easy. All you need is a deep interest in your subject, lots of passion - and to volunteer your time and effort for free!
I have always had an interest in frameworks and models, starting with the OSI network model at university and Zachman's Enterprise Architecture Framework at work - nearly 30 years ago! Over time, I discovered and used many other methods and standards, each of which brought their own wisdoms to different aspects of IT. For the past 14 years, I have volunteered with ISACA and SABS in the development and review of various COBIT and ISO publications.
One of the most rewarding aspects of my work is applying these best practices to my clients. It presents fresh challenges every day, as each industry is different and every organisation has its own context, strategic objectives and human change requirements. But the results are consistently the same, namely: reduced risk, improved service quality and greater business value from IT.
ITWeb: It is important in your role that you stay at the cutting edge, in order to provide the relevant information and knowledge to your clients, internal and external. How do you keep up with a field that is currently evolving quickly, as there are many regulatory changes and updates?
Blecher: It is true that change happens very quickly nowadays, whether it is driven by technology, regulation or globalisation. Fortunately, the digital economy has made information and knowledge pervasive, and so staying abreast of industry developments is no longer constrained by access. The challenge, of course, is to filter out all the noise and to focus on the sources and activities that are most relevant to you.
Standards development has been one of the most important activities that I have undertaken to "keep the blade sharp". Through this work, I have been able to engage with global experts, deepen my knowledge and understanding of IT governance, and generally broaden my perspectives.
ITWeb: How has digitalisation affected your role?
Blecher: Digital is transforming the world in ways that we do not yet even understand. Social, mobile, cloud, big data, IOT and robotic process automation all present exciting engagement models and compelling value propositions for customers and businesses alike.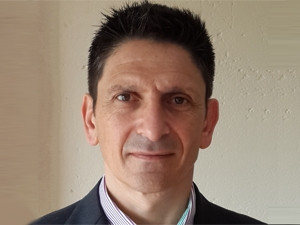 But these very technologies, in our ubiquitously connected world, can also lead to individuals and organisations facing significant information security and privacy risks. The opportunity, therefore, is to effectively manage these risks, whilst continuing to deliver innovative solutions and services.
It will always be the case that technological innovation is ahead of the development of regulations and standards. So the challenge is about how quickly we can follow. There is also the ever-present need to educate boards and executive management about their governance responsibilities relating to these technologies.
But digital technologies are also being harnessed to automate controls, improve analytics, speed up reporting timeframes and generally reduce the cost of compliance. This is being achieved through embedding compliance capabilities into software development processes or implementing separate compliance management solutions that are aligned to various regulatory frameworks such as PCI DSS, SOX and HIPAA.
It's about how digital can be used to turn risk management into competitive advantage!
Do you have any hidden talents?
Blecher: Yes! I'm pretty good at DIY and I also enjoy cooking.
What moment do you regard as career-defining?
Blecher: I think that volunteering for organisations like ISACA and SABS has made a significant difference to my career. It takes a lot of dedication and effort to perform these roles, in addition to your work and family responsibilities, but I derive great personal enrichment from being able to contribute to these global bodies of knowledge.
What have you had to learn the hard way?
Blecher: I'm a bit of a perfectionist and so balancing that trait, with the realities of our over pressurised world, can be a challenge. I guess that 80:20 is a pill that I've had to learn to swallow!
Who do you admire most?
Blecher: I don't think that there is any one individual that I "admire the most". I draw inspiration from different people, from all walks of life. It's about characteristics such as entrepreneurship, passion, fun, focus, wisdom and love - all in good measure.
Blecher will be one of the speakers taking part at the ITWeb Governance, Risk and Compliance conference on 21 February.