Emerging markets could leapfrog into smart mobility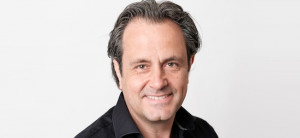 There is huge opportunity for places like SA to implement smart mobility technologies and move ahead of developed nations.
This is the view of Carlo van de Weijer, director of the Strategic Area Smart Mobility centre at Eindhoven University of Technology in the Netherlands, who spoke at the SingularityU South Africa Summit, which took place in Johannesburg this week.
In India, there are no road signs which tell people how far the next town is. Van de Weijer noted this is because previously they weren't needed because people did not venture far from their town and knew their area very well.
When more Indian people started getting cars, government assumed they would use a navigation system in their car so did not bother shelling out money to implement signs that were not needed.
Van de Weijer said he was told this by a member of the Indian government when he did consulting in the country.
This is an example of how emerging markets have the opportunity to leapfrog past now-redundant technologies in developed nations.
Van de Weijer said within smart mobility there are a number of opportunities to get ahead. "For instance, the quicker than expected shift to electric mobility that will be mostly powered by sunlight does not require the heavy infrastructure that has been rolled out in western counties. And be it coincidence or not: most of the emerging countries have the most solar radiation.
"An even clearer example is the huge investments that are made in traffic management infrastructure, where traffic is slowly but surely moving to a self-steering system of well-informed individuals: the Internet of things has landed in the mobility arena.
"Last but not least, I do foresee the need for more flexibility in future public transport systems, which will lower the interest for expensive rail-bound systems in favour of asphalt-linked transport, even for mass transport.
"This obviously requires much less infrastructure investment."
Autonomous-ish
Van de Weijer said self-driving cars are fast approaching mainstream.
However, they will hit the streets in the form of vehicles that are capable of taking control from the driver at regular intervals, when the driver decides it is safe to do so.
"I do not see a very big short-term future of completely driverless vehicles, because they still have the principal problem of not being able to flexibly interpret the rules and regulations necessary to survive in everyday traffic."
He gave the example of a self-driving car being trained to stop when it sees someone about to cross the street. But what if that person hesitates, stops and does not cross the street? How long does that car have to wait before it decides it is safe to drive on?
"That would lower their performance levels compared to other cars, and would justify the limited extra cost for using a service like Uber instead."
He said there are dangers and threats to be aware of as we enter the age of autonomous vehicles.
"The main danger is that even computers might fail, and where we learned to accept that humans do fail, we do not accept that from machines for the time being. Also, more electronics and more connectivity carry more hacking danger, so that rightfully so is another big focus in automotive development at this moment."