Build your people, build your business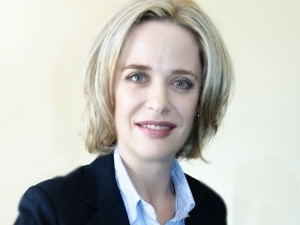 Deliberate investments in improving general human capital can help firms to develop superior capabilities and maintain high profits.
This was the finding in a recent paper by the Mack Institute for Innovation Management, called: "Strategy, Human Capital Investments, Business Domain Capabilities, and Performance: A Study in the Global Software Services Industry".
The finding is especially relevant in the context of the developing world and the ability of organisations to deliver standards on an international level, says Anneline van Rooyen, sales director at Torque IT. However, not all training is created equal.
"The hands-on, interactive training environment is still the best way of communicating a message and making sure it is retained.
"Instructor-led training in a high-quality environment delivers a focused student experience which empowers people and gives them the tools they need to develop themselves and their careers," says Van Rooyen. "The belief that instructor-led training is on its way out and being replaced by online learning could not be further from the truth. Instructor-led training has grown exponentially in South Africa and has become a vital tool for differentiating businesses and their employee development strategies."
Many organisations still see training as a type of university: more than 500 people in a hall with minimal engagement. "But this is not the training environment of the corporate employee, which is far more targeted and effective. Well-designed training solutions ensure that the employee is certified and has the right skills with hands-on capability," says Van Rooyen.
Carl Raath, technical director at Torque IT, says: "The two biggest priorities for the organisation when investing in a training solution are time and cost. It is an investment into that employee's future and the organisation's future. If the programme doesn't achieve the goals of certification, understanding and capability, then it was a waste of time and money."
Instructor-led training comes with a number of significant benefits, which allow for richer learning experiences and results. Employees are in an environment that encourages complete focus on the subject at hand and a deeper understanding of both the topic and its detail. An open and confidential environment means attendees can ask questions, really understand what they are learning, and can trust in the capabilities of their instructor.
"At Torque IT, we use people who blend expert experience and understanding of their subject matter with the ability to teach. They have to be able to communicate information clearly and in a way that encourages interactive information retention," adds Raath. "Our instructors undergo a rigorous certification process, where they are tested to ensure they can articulate, teach and engage."
In an instructor-controlled environment, trainees are also given the opportunity to work with the tools they have to master. "Theory is great, but hands-on involvement is essential. This is particularly relevant when it comes to vendor-specific training and compliance within these rigorous frameworks," says Raath.
"Our course material is vendor-authorised with the latest technology, exams and certification processes in place. With this training, users have the skills, not just the theory. They can go back into the office and be of value to the organisation from the moment they walk in the door. In addition, each vendor requires us to submit an evaluation at the end of the week. If we get a score of less than 4/5 from each student, we fail, so we are constantly driven to ensure our training and services are the best they can possibly be."
This type of training is adaptable to suit specific personality types, allowing for differences in learning speed, cultural accessibility and language barriers. In addition, it opens up the space so participants can learn from one another and work with one another to understand specific outcomes or learnings.
"It also plays no small role in building relationships, which is of enormous benefit to the business and the trainee. It is an opportunity to network, to foster richer relationships with co-workers and find ways of working together which extend beyond the boundaries of the business," says Van Rooyen.
"Companies which invest in their people are more likely to succeed," says Van Rooyen. "In today's technology market, partnerships and abilities change rapidly, and a company will lag if its people are not trained. We focus on aligning the training with technology that is of value to them and develop a partnership that ensures they always have access to the latest training, skillsets and methodologies."
A long-term strategic vision for employee training is no longer a luxury, but rather a modern necessity. It ensures any skill gaps are addressed before they hamstring the business, provides employees with motivation, and engages with them to engender loyalty and a commitment to the organisation as a whole.
"We have been working with some of our clients for more than 21 years and they exclusively train with us because we understand their culture, the technologies they use, and the skills they need to stay current," says Van Rooyen.
"On a daily basis, we witness the value that our clients attain from having attended high-level instructor-led training and the impact of these newly acquired skills in their respective environments.
"Our goal is met once our clients' goals are met, their expectations exceeded and their skillsets taken to the next level," Van Rooyen concludes.
For more information on training opportunities, visit www.torque-it.com.