Uber discounts rides to voting stations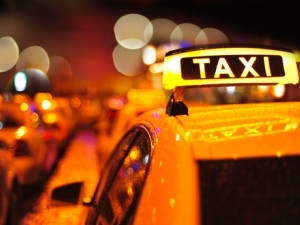 E-hailing taxi service Uber will give riders discounts on rides to and from polling stations for the local municipal elections tomorrow.
Uber users in Johannesburg, Ekurhuleni, Pretoria, Cape Town, Durban and Port Elizabeth are eligible for the R60 discount.
To make use of it, users need to enter the code VOTESA in the promotions tab within the Uber app. Then when a ride is requested to a polling station, the rider will receive a R30 discount there and a R30 discount back home from the voting station.
The promotion is available to both new and existing Uber riders.
The code will only apply between 7am and 9pm on Wednesday, 3 August.
The Independent Electoral Commission (IEC) has banned users from taking selfies or other photos featuring marked ballots. Voters are also not allowed to play Pokémon Go at polling stations.
The IEC has updated its app to include information on voting stations and how to apply for special votes. It will also show results when they become available.
Local online media agency 25AM has researched how social media conversations around tomorrow's elections have developed since the last municipal polls in 2011.
The company says discussions around the elections on Twitter have grown nearly four-fold. Data extracted from the Salesforce Marketing Cloud Social Studio by 25AM shows there were nearly 22 000 social conversations about the topic between 1 May and 29 July.
The data shows the ANC generated the most mentions, followed by the EFF and then the DA.
"The ANC generated more mentions than the DA and the EFF combined, while the EFF was mentioned twice as many times as the DA," says Andre Steenekamp, CEO of 25AM.
"The ANC attracted almost three times as many mentions with a negative sentiment as mentions reflecting positive sentiment. Positive and negative mentions for the DA and EFF show a more even split."