Gauteng evolves as SA's app hub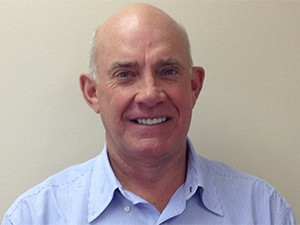 Gauteng is fast emerging as a centre for enterprise app development. Mobile apps are expected to continue to disrupt and simultaneously benefit various industries, including logistics, transportation, healthcare and mining.
This is according to Cassie Lessing, MD of the Strato IT Group, who explains businesses in Gauteng and beyond stand to significantly benefit from the proliferation of new and innovative enterprise apps.
The app economy, he notes, is expected to create trillions of dollars of opportunities globally over the next few years, including in Africa, where a highly mobile market is poised to leapfrog directly into the era of apps.
"Many South African organisations have already started on their journey to become fully mobile, digital enterprises and the opportunities for app developers are endless. App capabilities will provide a broader audience with access to goods and services and, importantly, provide organisations and service providers with the means to reach their clients outside the constraints of traditional working hours," he points out.
Sheldon Lotter, creative director of Platinum Seed, says more businesses in Gauteng are using apps to increase efficiency as well as create channels and additional services for consumers. Although Gauteng houses many companies' head offices, this trend is also visible throughout the country and not only in the province, he adds.
"Based on what we are seeing, there is a definite evolution; the market is becoming more mature through an increased demand for mobile applications from established businesses, as well as entrepreneurs.
"This is due to increased smartphone penetration and the fact that SA is typically more developed than other countries in Africa, but lags slightly behind the developed world. Cheaper data and device prices have also increased viability of apps and their success," he observes.
As more established businesses offer apps to the market, there is a strong pull for others to do the same. The expectation from people is that businesses offer an app or suite of apps that extend their capabilities and services as a business, observes Lotter.
"Entrepreneurs are also looking to emulate the success and ideas of companies in the developed world that have successfully leveraged mobile applications as a platform to form entirely new businesses and business models," he continues.
SA economy
Lessing believes despite the vagaries of the economy, apps will be a major source of innovation, and an area of massive potential growth in SA.
"The app economy is dynamic and evolving, and as the country's economic powerhouse, developers in Gauteng are keen to maximise their innovative potential and benefits for all sectors of the economy.
"Economies rely on information to function effectively and the app economy represents a leap forward towards the goal of an informed and efficient knowledge-based society. Organisations that do not adopt and utilise the emerging technologies like mobility, digitisation and cloud will be disadvantaged and lose out to the early adopters," he adds.
Lotter believes as first movers within various sectors adopt this approach, the entire sector is forced to keep up, thus driving business results for all, and benefits for consumers and customers.
"Increased efficiencies and better understanding of the market through user data creates increased margins, increased profit and thus increased tax income for the government. If the government invests this back into technology, sectors that are already innovating can be leveraged to improve the delivery and rollout of services, programmes and infrastructure in areas like education and health care," he concludes.